Attend success fee forums or pay the price of apathy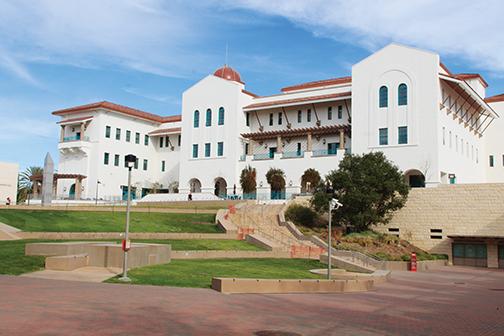 This semester, Aztecs will have the opportunity to have their voices heard.
No, I'm not talking about the mayoral or Associated Students elections, although you all should utilize your right to vote in those as well. I'm talking about finally standing up and having a say in what we pay in San Diego State tuition and fees.
In response to declining state revenue, lost tenure-track and tenure faculty members, closing sections and being broke in general, SDSU is proposing a new fee for students. But rather than administration simply imposing its will on students and forcing them to pay the fee (which they could very well do), students are being given the chance to attend educational forums and vote on the proposed fee. The results will then go to the Campus Fee Advisory Committee, which will make a recommendation to President Elliot Hirshman. Associate Vice President for Academic Affairs Kathryn LaMaster assured that the president will act in favor of the student body's opinion. From Feb. 3 to Feb. 21, these forums will be held twice daily at the Aztec Student Union at varying times to try and accommodate as many students wishing to attend. And if there's one thing I can get across to each and every one of you, dear readers, it's to please just go.
As a student body, Aztecs aren't exactly known for their dedication to civic engagement on campus. Last March's A.S. election was commended for its record-breaking high voter turnout of 18 percent. That's right, the grand total of 5,138 votes cast out of more than 30,000 students was the highest voter turnout in recent A.S. history. I think we can and should do better than that, especially when it comes to dealing with our own money.
The university is going out of its way to include students in the decision-making process, and the least we can do is go out and hear what it has to say. Even better, we can do more research on our own. You can look to The Aztec during the next few weeks to get a full rundown of exactly what these fees will do, but to be eligible to vote you'll need to attend at least one of the information forums.
Once there, you're not voting only on whether or not to impose a fee, but also for how much of a fee. According to LaMaster, a $500 fee increase that would be implemented during the course of the next four years would be ideal, but the administration is also willing to consider options ranging from $200 to $400 to accommodate students' differing economic situations. Of the new revenue, 90 percent would be directed toward hiring new tenure and tenure-track faculty, and the remaining 10 percent would be for academic programs to be decided at the discretion of a student committee.
Once you've gone to a forum, you will need to vote immediately following it. Therefore, it's also important to remember the downfalls. Obviously, you'll potentially be missing an extra $500 per semester, and I don't need to explain why that could be a bummer for some and economically devastating for others. But another question students need to consider is if this is just one more step down a slippery slope of fee increase after fee increase.
To put this into perspective, let's take a look at how tuition and fees have grown during the past several years. In the fall of 2004, tuition and fees for a full-time undergraduate student were $1,468. This semester, it's $3,383. That's a 230.45 percent increase. "But what about inflation?" you might ask. Well, I thought about that too, and with some serious help from an economics major, I was able to figure it out. Overall, inflation from 2004 to 2014 was approximately 23 percent. This means tuition has increased at a rate 10 times faster than the rate of inflation. If tuition had stayed proportional to the purchasing power of 2003, tuition and fees would be $1,805 today. As most of us recently paid a fee much larger than that for this semester, I think we can agree that some serious fee hikes have taken place—none of which I had the opportunity to vote on.
The purpose of this story isn't to sway you one way or the other regarding the decision before us. There's bound to be a range of opinions on the topic, all of which are valid and deserve to be heard. But the only way that's going to happen is if everyone attends at least one of the forums. A failure to do so is essentially accepting your fate as a powerless child subject to the control of a tyrannical parent who takes away your allowance when you don't do all your chores. Go to the forum and do your part. At the very least, now when you complain about paying exorbitant tuition prices, you'll know it was decided fairly among your peers and not just one more dictation from "the man."