Childish Gambino ready to bring "Deep Web Tour" to SDSU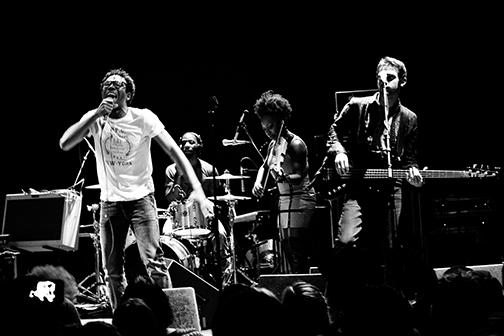 Today is the day that The Deep Web Tour is coming to San Diego State. Donald Glover, aka Childish Gambino, has begun a nationwide tour devoted to his sophomore album, "Because the Internet." Glover's latest tour seems to be his most ambitious to date-he is releasing an accompanying app available for download to "participate and fully experience the show," according to Glover's tweet last week.
The buildup for "Because the Internet" has been an elaborate storyline created by none other than Glover himself. From a 25-minute short film, "Clapping for the Wrong Reasons," to a complete 75-page screenplay to accompany his album, "Because the Internet" was one of the most well-thought, elaborate and ambitious albums of 2013. Staying right outside the mainstream bubble, Glover's second album feeds off social media, and social media feeds right back to him.
Ever come across the phrase, "Roscoe's Wetsuit?" Another byproduct of Glover's subliminal marketing, just a simple tweet sent the Twittersphere a-buzzing. Thousands of tweets and retweets merely saying "Roscoe's Wetsuit" flooded the Internet, and for what reason? Well, "Because the Internet."
Glover, or Gambino, has really nailed the dynamic of this generation, and more specifically, his audience. Throughout the years, we have seen Gambino's persona evolve into a deep-delving, self-aware and methodical rapper. There will be at least one song for each mood in Gambino's catalogue. Whether you're frustrated, joyful, lost in deep thought or looking for a good beat, Gambino has shown his diversity throughout the years: We are in the middle of an era of masterful art, courtesy of Glover and his hip-hop alter ego, Childish Gambino.
The hype is real, and Aztecs should be in for a treat. This is one show that will be talked about for months around San Diego, and could be yet another great show in SDSU history.
Also read: Celebrating three years with LED
Photo courtesy of Jonathan Koifman