Aztec cooks up sweet business plan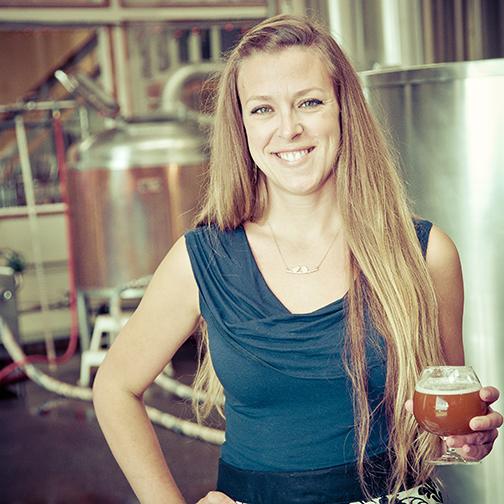 Looking for a sweet treat? San Diego State alumna Cassie Forrington has produced a line of caramel sauces that have been given a spot on the shelves of Whole Foods Market stores throughout the Southern Pacific region. Combining her love of craft beer and baked goods, Forrington developed her own company called Boujie Baking Co. and is now looking to expand the reach of her beer-kissed desserts.
Forrington graduated from SDSU in 2008 with the hopes of becoming a designer. However, the current recession prompted her to pursue a master's degree in Argentina instead of immediately joining the workforce. From a young age, baking was always a passion for Forrington. When she felt homesick, she turned to baking for comfort.
"Baking made me feel better (and) I ended up selling American-style pastries to locals for a year and a half," Forrington said.
After realizing that selling pastries could bring a profit and by conducting successful baking experiments with craft beer in her kitchen in Humboldt County, Forrington developed Boujie Baking Co. in December 2011. Now, the next move for Forrington is to get her beer-infused caramel sauces to Whole Foods Market for consumers to enjoy as well.
Humbolt Made, an organization that supports goods and local businesses native to Humboldt as well as surrounding local businesses, has given Boujie Baking Co. support while Forrington endeavors to produce her first batch of approximately 1,500 caramel sauces for Whole Foods Market. But this task is pricey. In order to raise the money required for producing the first order, Forrington has turned to online funding website Kickstarter for help. Forrington successfully launched a Kickstarter project in 2011, earning $3,200 to start Boujie Baking Co. After just one year she was producing three products and selling them to local grocery stores.
Within the last year, according to her page on Kickstarter, Forrington expanded her line to 12 beer-kissed treats, partnered with nine breweries, expanded to 35 accounts from San Diego to Seattle and upgraded to larger kitchens—twice.
This month, Forrington again made successful use of Kickstarer when she reached her goal of a pledged $25,000 to cover production fees for her first batch of caramel sauces. The project was scheduled to be funded on March 19, 2014.
On her Kickstarter webpage, Forrington said, "The craft beer movement is exploding, and I want to be right along with it. By making a beer-y food product, I'm innovating in both industries, and bridging the gap between two already amazing things."
In her efforts to bridge the gap, Forrington has made a passion of hers a reality and has caught the eye of a large food distributor while doing it: her delicious scotch porter, raspberry lambic and honey basil ale caramel sauces are expected to enter the Whole Foods Market family soon.
"Doing what I love and sharing fancy-schmancy goodness with the world? Sounds like a win-win to me!" Forrington said.