Getting to know Central San Diego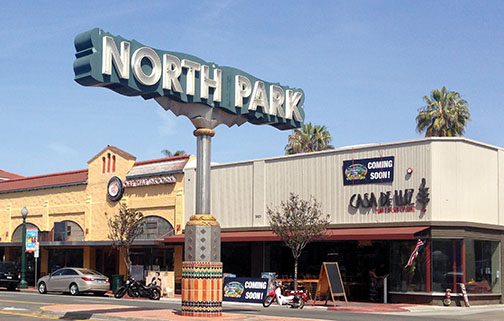 Downtown San Diego and the surrounding suburbs make up the beating heart of the city. Of all of San Diego's different regions, this central area, which stretches from Kensington to South Park–yes, that is an actual neighborhood in San Diego–to the Embarcadero Downtown, is one of the of the most diverse. If you are looking for culture, art, business or just an ice cold craft brew, this is the area for you.
The median apartment cost might be a bit steep for most college students, at around $1,500 for a one-bedroom apartment, but if you can afford it, this area pays off with its collection of 5-star restaurants and bars.
During the past 10 years, this area has begun to recapture its former glory as the historic center of the city after years of high crime rates. In the two decades I have lived here, many of the neighborhoods have seen a renaissance of sorts as craft restaurants, breweries and businesses of all kinds have taken over the once rundown main streets.
Though you may be a 15 minute drive away from San Diego State, the central location puts you at about a 15-minute drive away from nearly all the other parts of San Diego.
The various neighborhoods each have their own vibrant nightlife with bars, breweries and venues only a short walk from most apartments. Street corners and coffee shops become makeshift concert venues as the sun goes down on weekends. It's hard to go anywhere after 9 p.m. without running into live music in central San Diego.
If you can get past the hordes of mustachioed cyclists and businesses that look like something out of a "Portlandia" skit, this area offers one of the most vibrant slices of San Diegan life in the whole county.
Photo by Monica Linzmeier, Photo Editor