SDSU standard of dance not on pointe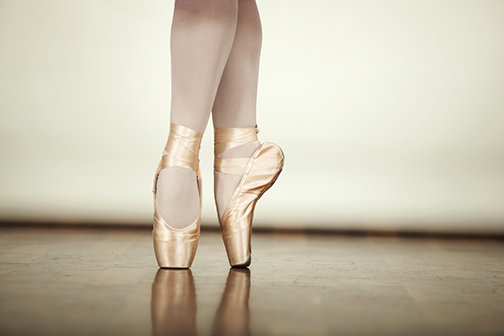 Dance is one of the most graceful sports out there and I'm proud to be able to identify dance as one of my own skills for the past eight years — it may not be my best skill, but I digress. Given my own interest, it was a huge shock when I looked into the dance major offered at San Diego State and found it wasn't exactly what I expected. Modern and contemporary are its primary form, which is great for any modern and contemporary dancers. However, what about the rest of the dancers who aren't interested in pursuing this form?
It can safely be assumed anyone majoring in dance in college has some sort of intention to carry it out professionally. There are abundant forms of dance, and in this day and age nobody can be one type of dancer if the goal is to make it in the entertainment world.
The dance major here is too focused on one form of dance, hindering any future professional dancers' career, because its only focus is developing modern and contemporary skills, not the development of a strong foundation. I'm not putting down modern or contemporary styles here; I respect both realms of dance. However, without the foundations of dance, one is still considered an undeveloped dancer.
All professional dancers know the foundation of dance is ballet. However, in the fall of 2014, only two ballet classes were offered — both of those were level-one classes.
From a technical point of view, this is a great class for students to brush up on the ABCs of ballet. However, anybody even thinking about making it professionally knows that he or she needs more than the basics and should already have most of them down entering college.
SDSU's dance major leaves no room for progression. Isn't that what any dancer is looking for, to strengthen his or her skills while developing new ones?
"They want to mold you into a certain dancer and that's not what I wanted," now psychology sophomore Caroline Cypress said. "I wanted training but I didn't get that."
Training is what all dancers need. I don't care if a student has danced for seven or 17 years. Training is what all dancers need and if SDSU can't even provide the basic training that backs up all forms of dance, then what is the purpose of this major?
The audition process for the major is less than stellar according to dance freshman Brianna Monzon.  An audition is supposed to be a look into what it's going to take. Considering this process is unimpressive at best, I fear the major itself is not more difficult.
"The audition to get in the program even felt like I was taking a master class," Monzon said. "It felt informal … out of the dance auditions from other schools, SDSU was the least formal."
Unless a student wants to fork out extra money to fill in the training gaps the dance major leaves wide open, then the major will only continue to produce exceptional modern and contemporary dancers. Any job or audition outside of that will unfortunately leave SDSU students wishing they had better-rounded training in college.
As a professional dancer, being a well-rounded dancer means you have the basics down on ballet, modern and jazz, all while being able to find niche that sets you apart. This is where SDSU's dance major falls short. Dancers may not want to be modern and contemporary dancers. But, for now, SDSU will unfortunately only cater to those who do.
The dance program here at SDSU needs to reevaluate its basic foundations to think about what it takes to be a professional dancer in order to cater to that criteria.
Dance can be vicious at times and unless the dance program starts providing a variation of dance forms within the college, SDSU dancers will only get a small snippet into the training needed to make it in today's dance world.