Student develops fantasy video game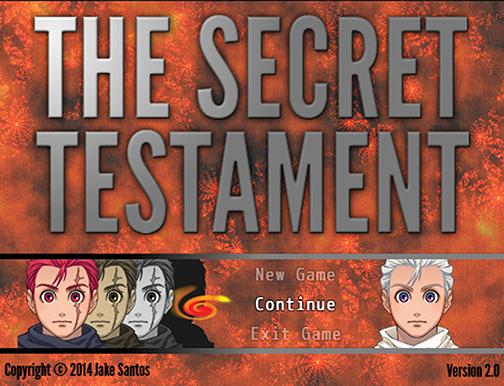 When it comes to paying for college tuition, or even next month's rent, college students struggle. To combat the overwhelming amount of bills coming  in, many college students get jobs or take out student loans. San Diego State television, film and new media freshman Jake Santos took a different approach.
Santos spent the better part of his summer developing his own video game, which will be released in late November. Santos' video game, "The Secret Testament," is a role playing game based on the Bible. The goal of the game is for Jesus to stop the devil from taking over the universe. With the help from characters like Zeph, the enforcer of God's Laws, and Leila, the administrator of God's love, stopping the devil and the evil sorcerers should be exhilarating.
"A big part of the reason I wanted to develop a religion-oriented video game was because I am Christian and most of the epic Christian games out right now are lame and do not focus enough on the action, " Santos said.
When asked what current video games are most similar to his own Santos compared his game to "Final Fantasy" and "Golden Sun," both of which are science-fantasy role playing games. At the moment, "The Secret Testament" is a single player game but Santos is determined the sequel to the game will be multiplayer.
In order to develop this video game in a timely matter Santos had to enlist some help, so he turned to a website known as Fiver. Fiver is an online marketplace designed to offer a medium where people can sell their goods and services starting at just $5. But Santos warns that you be cautious when using Fiver because sometimes users are selling some weird stuff. Through Fiver, Santos hired artists, marketers, graphic designers and musical composers all for just $5 each, saving him a substantial amount of out-of-pocket cost. But there were some parts of Santos' game he just had to do himself, such as writing the story and doing the coding.
Santos has advice for students who want to get into developing video games.
"Ideas are like seeds. Plant them and see what grows," he said. "If it turns out rotten just start over again."
He also recommended that students join Esports. Esports is a club on campus that strives to unite students interested in all aspects of gaming. Their mission is to create an environment where SDSU students can organize, improve and compete in Esports all while having a great time. Esports meets every 3:45-5:45 p.m. on Fridays in Peterson Gym 242.
In the future Santos hopes to become a digital media producer but said he would not mind developing video games just for fun. It's clear to see how much joy gaming brings Santos, which is probably why when his game is released in late November it will be free for the public. "The Secret Testament" will be available on Steam, which is the Windows app store, iTunes and Google Play, but for those of you who want a taste of what the game will look like you can go to his website, thesecrettestament.com.