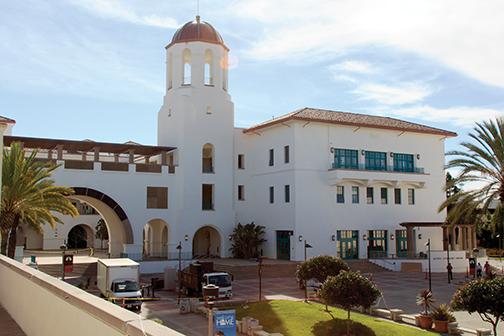 An expansion in the California State University's final budget for this year will allow San Diego State to invest $3.4 million in the university, which is more than originally planned.
The final budget for the CSU, signed by Governor Brown on June 24, provided $59 million more than the preliminary recommendation of $157.5 million. SDSU's budget for the 2015-2016 school year was designed around this proposed budget, which was suggested in May.
As arranged in a budget agreement, the largest portion of the new funding will be allocated to support the increased number of San Diego resident students accepted to SDSU.
With the extra funding, the university hired nearly 60 faculty members and provided more course sections in the fall.
"This is in addition to the dozens of faculty members already hired through funding provided by the Student Success Fee," Vice President for Business and Financial Affairs and CFO Tom McCarron said in an email.
Although the largest portion of the extra funding will primarily go toward increased academic support, some will be used for initiatives that support either critical institutional needs or strategic plan initiatives.
"These include efforts to enhance student success, such as increasing graduation rates, and providing more opportunities for students to have transformational experiences, such as studying abroad and participating in research and internships," McCarron said.
Funding usage is determined by requests within Student Affairs, Academic Affairs, University Relations and Development, and Business and Financial Affairs.
Once reviewed, they are sent to various committees including the Academic Resources and Planning Committee of the University Senate. From there, the requests are presented and voted on by the President's Budget Advisory Committee.
The budgeting process also includes some input from students.
"There is student representation on both of the aforementioned committees as part of our university's shared governance model," McCarron said.