SDSU's Jim Sterk honored with Athletic Director of the Year award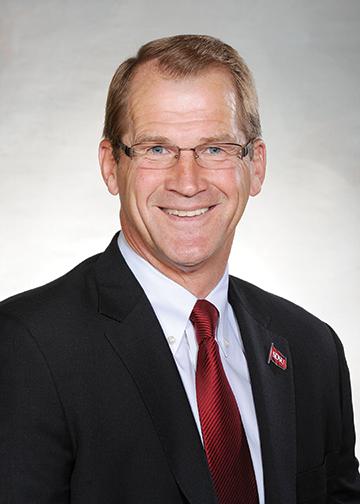 Even to the casual viewer, it's apparent that San Diego State athletics are on the rise with outright Mountain West championships won in football, men's basketball and women's soccer.
Athletic Director Jim Sterk was rewarded for the school's success Thursday, being named the Under Armour Athletic Director of the Year, voted on by the National Association of Collegiate Director of Athletics.
Sterk is one of four FBS athletic directors to take home the award, and out of those, he's the only athletic director not from a Power Five conference.
The award reflects the athletic director's devotion to student-athletes and positive impact on the community.
"On behalf of the entire university, I want to express how extraordinarily proud we are of Jim Sterk's accomplishments," SDSU President Elliot Hirshman said in a news release. "Jim's integrity and his focus on supporting our student-athletes represent the best of inter-collegiate athletics."
Sterk, in his seventh year as the athletic director, helped raise $5.2 million for the general scholarship fund, more $16 million to a scholarship initiative endowment fund and helped raise money for the $15.8 million Jeff Jacobs JAM Center.
Also, there are currently a school-record 335 scholar-athletes and 18 of the school's 19 NCAA programs have posted its highest GPA in his tenure.
Sterk will be awarded on June 15 at a convention in Dallas, Texas.