SDSU students raise $6,000 for "Do It For the Love Foundation" during Greek Week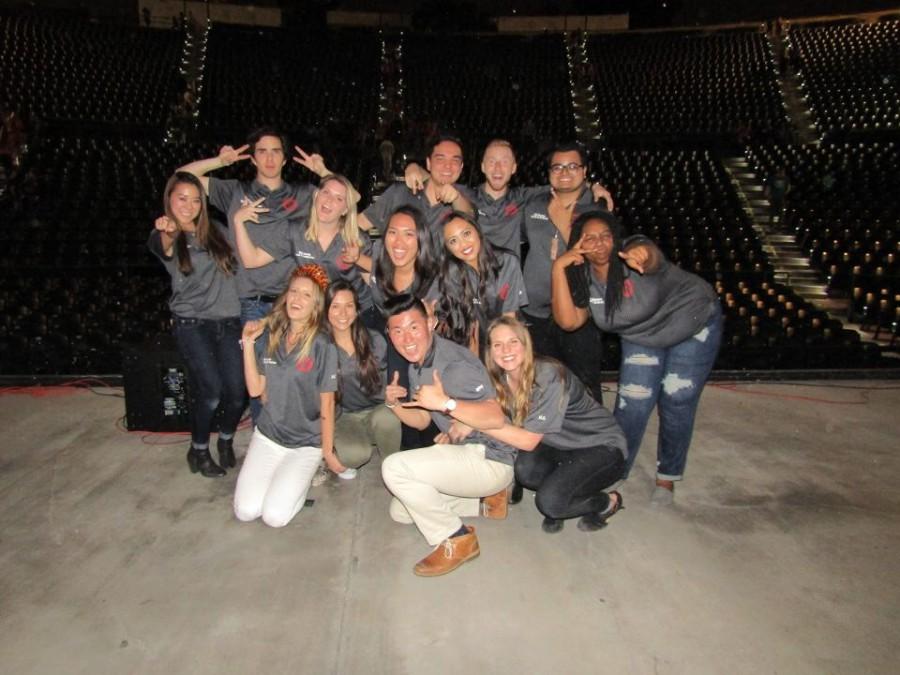 Four San Diego State Greek Life councils, consisting of 3,000 members, united and raised $6,000 for the "Do It For the Love Foundation" during Greek Week, which ended Friday, March 11.
The foundation is a wish-granting organization that sends children with severe difficulties, wounded veterans and people with terminally ill diseases to concerts and potential meet-and-greets with the artists.
It is similar to "Make a Wish Foundation," but strictly for music, said business administration junior and Greek Life activities director Anson Han.
The United Sorority and Fraternity Council, National Pan-Hellenic Council, College Panhellenic Association and Interfraternity councils collaborated and organized 12 fundraisers and events ranging from Feb. 22 to March 10.
Because "Do it For the Love Foundation" revolves around music, the talent show on March 10 was music-based. Each competing team was assigned one of the following themes to incorporate into their performance: Coachella, Stagecoach, EDC, Made in America and Warped Tour.
More than 3,000 people participated in the talent show, including Caleb Hauer, a past "Do It For the Love" recipient who attended his concert at Viejas Arena as a special guest.
"Hearing from Hauer brought it home for a lot of people, because it showed them that although the foundation is small, it has a huge impact on people in our own community," Han said.
Health communication junior and Greek Life Activities Board President Cameron Lyons said Greek Week has improved from last year, when the Greek Life Advisory Board raised $4,401.
A blood drive was held on March 2 and March 3 with the American Red Cross and the San Diego Blood Bank.
Seventy-six units of blood were donated during the two days, the equivalent of donating blood to 220 people.
From March 1-3, "Feeding America" took place, in which members of the Greek community helped organize and pack food. The members were sent in five shifts of 40 to 50 people.
Between the blood drive and "Feeding America," the councils were able to complete a total of 694 hours of community service hours in three days, business management senior and Greek Life Director of Community Service Kara Matsune said.
"It goes to show what can happen when we work together and emphasizes that the point of Greek Week is to remember why we need to always strive to be better versions of ourselves," Matsune said.
Greek Week also included Aquaplex Challenges, an obstacle course, Change Wars and multiple fundraisers.
A large portion of the funds was raised through the Change Wars event.
Change Wars was a competition in which each team was directed to collect as much change as possible.
On March 8 each team tabled and collected money for three hours.
"Since change was positive and dollar bills were negative we had fun sabotaging opposing teams by donating cash to each other," accounting junior Greek Life Director of Fundraising Tori Itatani said.
One new option that the organizations emphasized this year was the option to donate using Venmo, Han said.
By using Venmo, $2,000 was raised in 30 minutes.
Lyon said he is really proud of the efforts that were made during Greek Week.
"I think this year's Greek Week has really brought the community closer together, bridged gaps and broke down stereotypes," Lyon said.
"It is awesome to see everyone getting competitive for the cause of 'Do It For the Love.'"