SDSU plans for new directional signage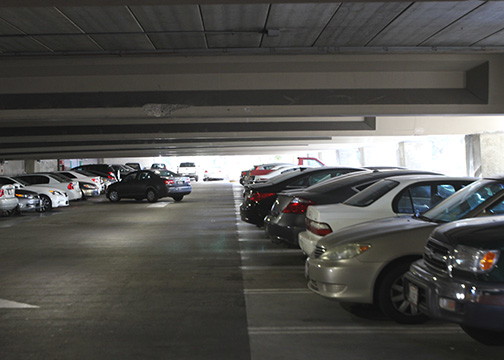 San Diego State recently announced a two-part plan to improve directional signage for visitors on campus. The school plans to implement new parking garage and lot signage which will reflect a sequential renaming of the garages and lots, and new vehicular directional signage on campus roads.
"The existing campus parking area numbering system is not sequential, resulting in confusion for visitors," reads a release from SDSU Newscenter. "The new signage will clearly identify which lots and garages are available to visitors and those used for event parking. In order to make it easier to find a particular garage or lot, the current letter and number system will be simplified and re-ordered to begin at structure one and proceed in numerical sequence in a clockwise direction."
Temporary signage was installed May 16, and more permanent signage is expected to be implemented before fall classes begin on August 29.