Joanna Brooks returns to previous position following unexpected removal last year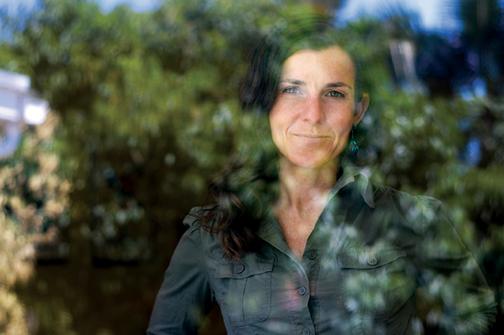 More than a year ago, Associate Vice President of Faculty Advancement Joanna Brooks was escorted out of her office after being told unexpectedly that she was being removed from her position. Now, she will be returning to that position.
The announcement came in an email sent on July 6 to faculty and staff by freshly-appointed Interim Provost Joseph F. Johnson. Despite the fact that Brooks' removal occurred last year, the nature of her release resulted in an uproar from faculty and staff that has remained consistent over the months.
Former university President Elliot Hirshman made the decision to remove Brooks towards the end of his time at San Diego State in June of 2017, with a press release from university faculty and staff citing the decision as "one of (Hirshman's) last acts of unchecked power before leaving the school."
Since her removal last year, Brooks has been on paid administrative leave.
While there are numerous factors that make Brooks' removal unusual, the press release from faculty and staff said one of the most significant abnormalities relates to Brooks' job performance.
"(Joanna Brooks) demonstrated exceptional leadership and commitment to promoting faculty diversity, inclusion and career development, while fostering a culture of open communication, trust and shared vision," the press release said.
The email announcement of Brooks' return said she will be encouraged to build upon the progress she made in recent years.
"To better ensure support of faculty, this position will be focused primarily on responsibilities related to faculty development," the email said. "In particular, the Office will continue to build upon the excellent progress made in recent years related to the implementation of the faculty review, tenure and promotion process."
The press release said the reason for Brooks' removal was never made clear, claiming the situation was indicative of the administration's lack of willingness to communicate with its faculty.
A petition signed by over 330 SDSU faculty and staff resulted, calling for the reinstatement of Brooks.
The petition sparked a number of administrative actions, including calls for an early review of former Provost Chukuka Enwemeka. Administrators at his level are generally reviewed every five years, but some faculty and staff called for him to be reviewed early because Brooks reported directly to him in her position and they believed he played a significant role in her removal.
On Sept. 11, 2017, Enwemeka sent an email to former biology Professor Douglas Deutschman, who Enwemeka believed recommended him for the early review, indicating hostility towards this request.
The email begins by listing the numerous ways in which Enwemeka had promoted the professional advancement of Deutschman. It then transitions into a discussion of "the Law of Karma."
"All said, if in the course of our time and interactions, I willfully sought to harm or perpetrate evil against you, may my Lord Jesus Christ, to whom I have given my entire life, see your action as well deserved by me …" Enwemeka said in the Sept. 11 email.
"On the other hand, if all I have ever done was to promote your wellbeing and progress as previously detailed, and in return you willfully sought to harm or hurt me, may my Lord Jesus Christ ensure that you reap what you sowed. So that instead of blessings, you are showered with unending curse and harmed, hurt and visited by evil a million fold in everything you do throughout the rest of your life," Enwemeka said.
Deutschman no longer works at SDSU and could not be reached for comment.
Following Enwemeka's early review during the spring semester, an executive summary was released that indicated four areas in which Enwemeka could improve his job performance. According to the summary, these recommendations included enhanced communication to the campus community, increased responsivity to time-sensitive issues, continued efforts to support campus diversification and process improvement for the replacement of administrators.
In late May, an email sent by former President Sally Roush said Enwemeka would be resigning. The email said he is set to return to a professional position in the College of Health and Human Services "where he will continue to pursue his commitment to research, teaching and other scholarly interests."
It is unclear whether the early review played a role in Enwemeka's resignation.
The July 6 announcement of Brooks' return comes after a number of other large administrative changes. In early June, Dr. Joseph Johnson became the interim provost where he will serve for at least a year while officials search for a permanent provost, according to an email sent to faculty and staff by Roush. SDSU's new president, Adela de la Torre, then took her position later that month.
The email announcing Brooks' return included three other leadership changes. Vice President Stephen Welter will now report directly to de la Torre, Dr. Bill Eadie has become the new director of academic labor relations and the university will be beginning their internal search for a new associate vice president of faculty diversity and inclusion.
University officials declined to comment for this story.