Ousted electric scooters occupy College Area streets, sidewalks
San Diego State announced a complete ban on all micro-mobility vehicles — e-scooters, e-bikes and any personal electric-powered devices — on Aug. 19, but such vehicles are still seen around College Area neighborhoods.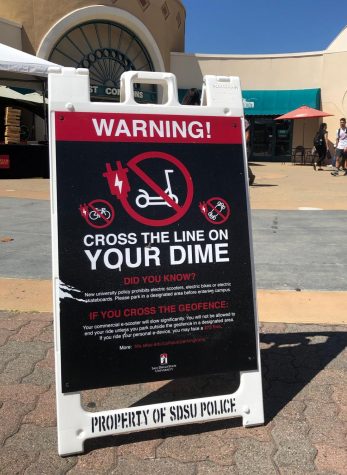 The University Senate approved the ban on March 3, but did not inform students of the decision until the week before school started.
Students riding electronic devices around campus now risk a $75 fine. Those who bring a Bird, Lime or other rented, personal micro-mobility vehicles to campus could also face additional relocation fees.
Due to these restrictions and risks, this has resulted in scooters scattered along College Area neighborhood streets because they can no longer be parked on campus.
Residents of the College Area neighborhood now see Bird and Lime scooters parked, abandoned and scattered around their driveways and front yards.
Martha Johnson has lived in the College Area for 50 years and is a former staff member at SDSU.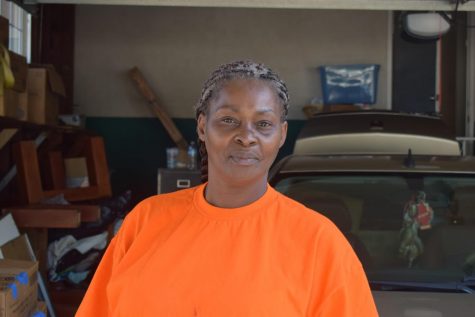 "They're thrown down all over … so it's getting very difficult to walk around anywhere," Johnson said.
Johnson said the presence of scooters around the neighborhood has specifically increased since SDSU's issued the ban. She mentioned that she has only seen the official parking station near Tenochca Hall. 
There are eight parking areas on campus to keep the scooters centralized in specific areas. This parking area is located along East Campus Drive and Montezuma Road. 
Candy Watkins began living off East Falls View Drive this year.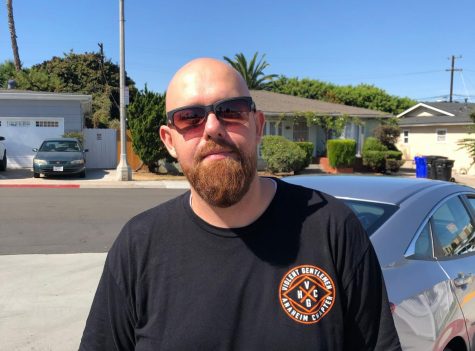 Watkins said there has been more traffic in the College Area since the school year started, and the traffic blocks her access when using her vehicles.
"When school started (students) left a bunch of them … I have three cars, these two and my truck, and I couldn't move them," Watkins said. "(Scooters) (are) in the way. (Scooter delivery drivers) don't have them charged."
Aaron Moore works in the college neighborhood off of Cresita Drive. He said that scooter traffic blocks access to his business. In one instance, he found a scooter hanging from a basketball hoop.
"I live right off 55th and Montezuma," Moore said. "Both where I live and work, (students) just leave them, not even on the sidewalk, but where I park. I'll have to get out of my car and move them out of the way."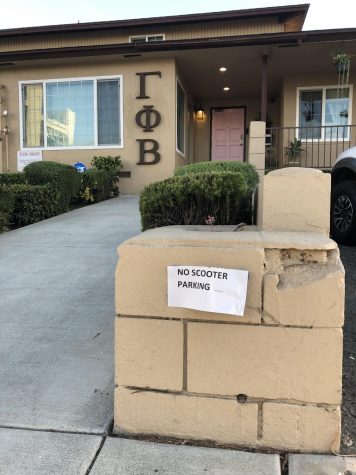 The amount of scooter traffic in the College Area is prompting some residents to take matters into their own hands.
Liza De Boer, the house director for Gamma Phi Beta sorority house, posted signs outside on the driveway. The signs read "no scooter parking" in an effort to deter chargers from dropping scooters off in front of the house, as well as students parking there.
"I put up all the signs so its been better but just this morning I saw five of (the scooters) parked right outside next to the two big signs," Boer said. "It seems like its been less (scooter traffic). But that's only because I've been diligent about keeping them out of the way of our house."
Scooters cluttering sidewalks have also prompted a lawsuit to be filed against the city and e-scooter companies. Alex Montoya was born missing his right leg and both arms, he is a plaintiff in the lawsuit. He claims the city is not enforcing rules on riding and parking on sidewalks and therefore, neglecting access for disabled citizens.
The lawsuit is seeking a court order that would bar e-scooters from being parked or ridden on city sidewalks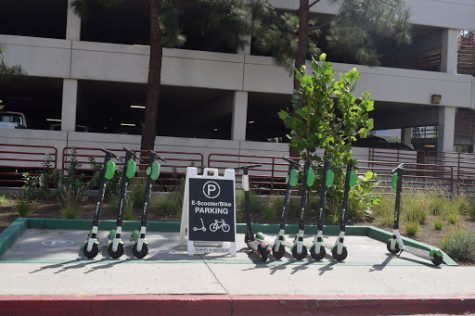 Though scooters have been restricted to eight parking zones on campus, some have been recorded abandoned on school property.
Debbie Richeson, director of parking and transportation services, said that the scooter companies are required to come on campus and claim scooters at 5 a.m. every morning.
Only one administrative ticket has been given for a scooter rider on campus, according to Richeson.
"We definitely can look at more (docking zones) if we need to," Richeson said. "We are surrounded by a bunch of city streets and the city has an agreement with these companies. They haven't chosen to do corrals down here like they do downtown."