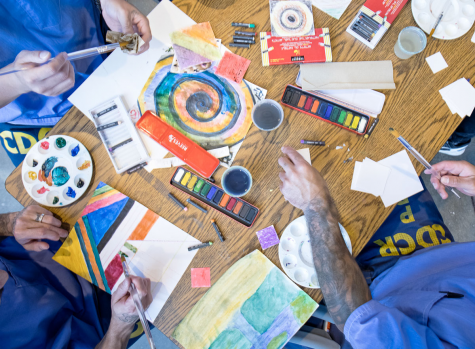 No matter what walk of life you come from, art can heal and help many express themselves at their worst and at their best. The Prison Arts Collective program believes art is a human right and everyone should have access to it.
The Prison Arts Collective headquarters moved to San Diego State in August 2019 when its founding director, Annie Buckley, became the director of the School of Art and Design at SDSU.
The Prison Arts Collective is a program where teachers, students and volunteers from the community can help offer art classes to those who are incarcerated. The collective is now housed under the SDSU Research Foundation.
PAC provides weekly multidisciplinary art classes and facilitator training courses at 11 institutions including Avenal State Prison, Central California Women's Facility, Substance Abuse Treatment Facility and more, program assistant Sydney Burke said.
Core classes taught at the institutions include drawing, painting, art and mindfulness, art in yoga and art history. 
"Each facility has different interests and passions," Burke said. "So (the collective) receives feedback directly from the participants about past classes and potential future courses. Classes are modeled after what you might experience in a university-level art class."
Each class integrates art history and theory, art creation and reflection exercises. Burke said the main goal of the collective is to allow instructors to collaborate with participants to create a safe space for creativity and expression.
Students from all disciplines at SDSU can get involved with the collective. The program is accepting applications for credit-based or paid internships. Student interns help with marketing efforts, research and supporting the teaching team.
"I think that the Prison Arts Collective is a great learning opportunity, not just for those in the prison system, but also for those who are teaching art," film and advertising sophomore Samantha Johnson said. "The incarcerated have a healthy outlet through which to express themselves and it helps minimize the stigma around people who have been through the system. I wholeheartedly agree that art is a human right and I hope that the program is beneficial to everyone involved." 
Previously, PAC headquarters was located at CSU San Bernardino when it began in 2013. Then, it opened a chapter at CSU Fresno in fall 2017.
Buckley said students at both Fresno State and San Bernardino State are regularly involved in the program as interns and teaching assistants.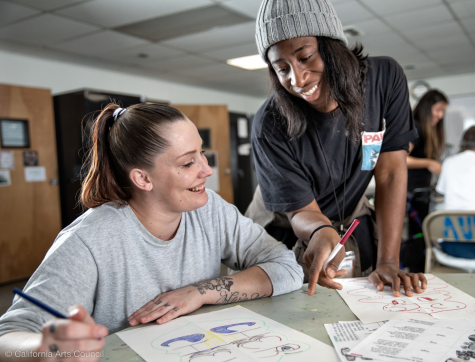 The collective is funded by Arts in Corrections which is a partnership between the California Arts Council and the California Department of Corrections and Rehabilitations. The collective's  outreach program, Project Alice, is volunteer-led. 
Buckley's duties as director of the collective include collaborating with their team and participants to set a clear vision for the program and ensuring everyone is included in the discussion. She also works with their advisory board, a volunteer group of professionals and the collective's founders to ensure the sustainability of the program.
"I have witnessed a profound impact on our incarcerated participants and on our team, including teaching artists, as well as university students and faculty," Buckley said. "Each time I visit the correctional institutions, I'm reminded of why we do what we do. We see that the arts programming helps our participants to find an identity in the arts, beyond their situation, to connect with family and community on the outside and to express themselves."
The collective is constantly looking to expand to other locations.
It also has an exhibition program with art shows highlighting work made by participants from inside correctional institutions.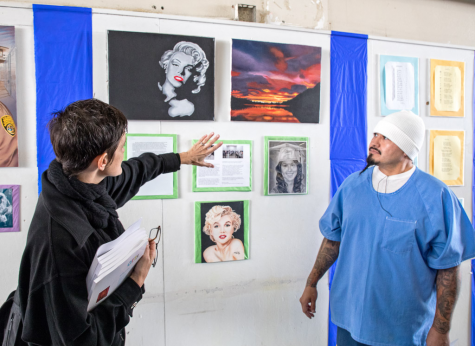 One of their art shows, "Beyond the Blue," will be held from Feb. 12 through March 5 at Los Angeles Valley College. The exhibition features artwork that aims to shift society's stereotypical image of an "inmate" by sharing personal experiences, goals and more.
The opening reception will have a discussion panel with the collective's former participants and teaching artists about the exhibition and critical topics related to restorative justice from 1 to 2 p.m.