SDSU punished for poor second half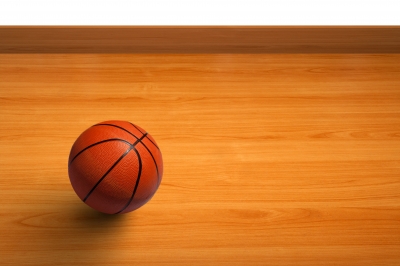 by Staff
December 12, 2011
Hang on for a minute...we're trying to find some more stories you might like.
Want a cookie? The San Diego State women's basketball team sure did, just not in the second half on Girl Scout night in Viejas Arena.
SDSU (4-4) fell short against cross-town rivals University of San Diego 56-45, making the series record between the two 27-8 led by the Lady Aztecs.
As expected, the city championship became a back-and-forth battle with constant lead changes early on and competitive defending, along with some sloppy play.
"We would work hard, get a stop and then just throw it away," head coach Beth Burns said. "Our challenge through this stretch has been we haven't been organized on the floor."
Neither team allowed any easy buckets, shown by the abysmal, combined field goal percentage of 31.
The Lady Aztecs went down 7-2 early but took the lead after two quick layups by junior guard Chelsea Hopkins and a 15-foot jumper by senior guard Sajoya Griffin. Junior guard Courtney Clements stretched the lead with a three pointer and a layup, continuing a 15-2 run.
USD came back to tie the game at 19 with four minutes to play and the score would tie up once again at 28 to close the half.
Two minutes into the second half, USD stopped the Aztecs momentum by going on a nine-point scoring outburst. Sophomore guard Melissa Sweat ended the USD run with a three-point shot of her own.
Numerous opportunities to make a run were lost after the Lady Aztecs had 23 offensive rebounds but only managed to make 19 field goals in the game.
"When we got a ball we just threw it back up," Burns said. "We didn't really gather ourselves."
With the game slowly slipping away, SDSU threw up nine three-point attempts in the second half, only connecting on one.
Clements led the Lady Aztecs with 13 points and five rebounds, while Toreros senior guard Dominique Connors finished with 22 points and five rebounds. SDSU's 45-point offensive showing was the lowest amount scored all season. The loss ends the Lady Aztecs undefeated record at Viejas.
"Whether you lose at home or away it's the same thing: it doesn't feel good," Burns said.
The Lady Aztecs will have a week off before facing UC Irvine at 7 p.m. on Friday at the Bren Events Center.