Suspects caught on camera
Hang on for a minute...we're trying to find some more stories you might like.
The San Diego State Police Department released security cam- era footage on Aug. 28 of three suspects involved in an attempted robbery in a bathroom on the second floor of Love Library. According to SDSU News-Center, three men allegedly attempted to rob an SDSU student in the men's bathroom. Later, the suspects assaulted the victim from behind demanding his cell phone. The victim, who did not have his cell phone, escaped with minor injuries. Surveillance footage, which shows three men entering the library, allowed SDSUPD to produce accurate descriptions of the suspects. While security cameras have been located at the entrances to the library for a while, the library placed visible security camera monitors in the main entrances of Love Library this summer, as recommended by the SDSUPD. The new camera monitors, can similar to those at grocery stores or drugstores, face people who are walking in, so they see what is being recorded. Adding the camera monitors ismeant to enhance crime prevention, Library Security Coordinator William Staninger said. "One, people realize they are being recorded, and two, it's crime deterrent," Staninger said. SDSU Police Capt. Lamine Secka believes although the monitors didn't prevent the three men from commit- ting the crime, the camera monitors discourage misdeeds. "When people know they are be- ing watched, it has a tendency to deter crime," Secka said. "In this case theyweren't aware or didn't care. The im- portant thing is to do anything we can to make it more uncomfortable." The footage can be seen on the SDSU NewsCenter website. Anyone with information regarding the identity or location of the three men, are encouraged to contact the SDSUPD at 619-594-1991 or police@mail.sdsu.edu. You can also remain anonymous by contacting Crime Stoppers at 888-580-8477 or sdcrimestoppers.com

About the Writer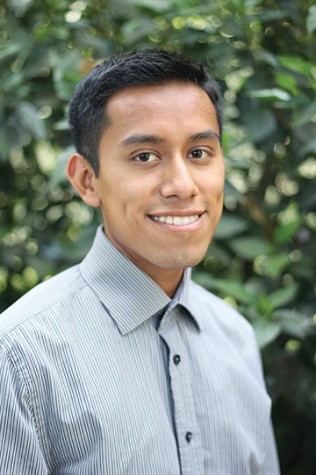 David Hernandez, News Editor
David Hernandez is news editor of The Daily Aztec. He joined the newspaper in 2012 and has previously been a staff writer, copy editor and blogger. He will...