Senate approves campus smoking ban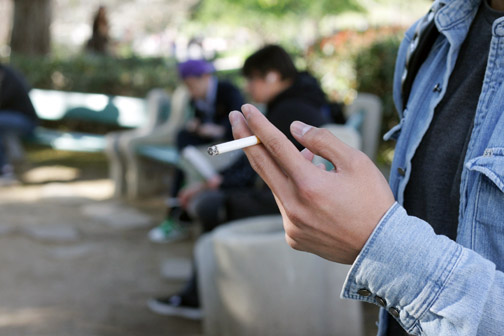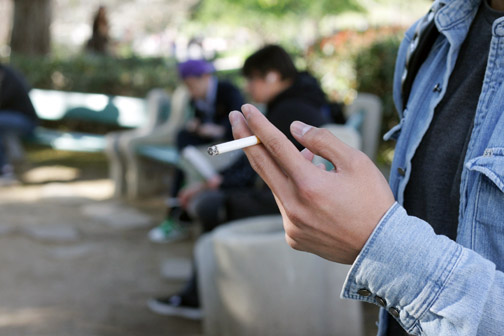 Yesterday afternoon, the San Diego State's University Senate passed a resolution outlining a plan to create a tobacco-free campus. The potential comprehensive smoking ban will now move to SDSU President Elliot Hirshman's office. If approved, the ban could go into effect as early as the next academic year.
The plan for a tobacco-free campus, created by the Environment and Safety Committee, extends further than the current "smoking-zones" policy, which only addresses cigarette and cigar use. The ESC's proposal sought to ban all smokeless tobacco, such as electronic-cigarettes and chewing tobacco, as well, but ambiguous language in the resolution technically did not prohibit their use. A resolution seeking to correct this unclear language to encompass all tobacco products failed to pass.
Another issue presented by the University Senate regarded ashtrays on campus. There was debate whether to move them to the edge of campus, where people would ideally discard their cigarettes before stepping onto the tobacco-free campus, or to remove the ashtrays entirely to send a clear message that smoking would not be tolerated. Others argued removing the trays could increase the amount of cigarette butt waste on campus.
The initial plan included a "phase-in" year, during which the number of smoking zones would be reduced to two, but the University Senate passed an amendment to remove the current one.