Student harnesses algae power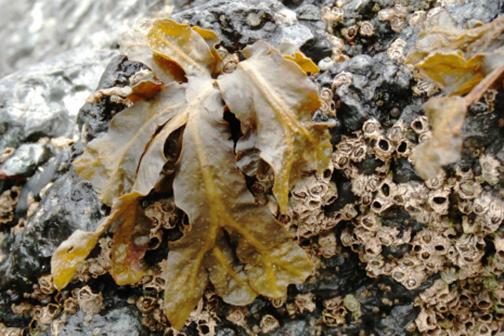 by Melissa Artobello
January 13, 2014
Hang on for a minute...we're trying to find some more stories you might like.
It's trendy to be "green" in 2014, but not everyone who talks the talk also walks the walk. Then again, San Diego State students are not like everyone else.
The goal of Grow Energy is simple—"Growing Algae for a Greener World." Grow Energy is a sustainability company aiming to produce purified water, clean energy and other resources through the use of genetically modified algae strains. This microalgae biotechnology can generate electrical and thermal energy for buildings, cleanse water of toxins and produce biomass to be utilized in various ways.
The first product from Grow Energy is Verde, which will utilize algae to create energy for domestic homes. Algae are grown inside eco-friendly solar panels from the collection of light and carbon dioxide. The biomass is then burned, generating electricity and heat. The whole process continuously recycles the by-products through its growth cycle. The benefit of Verde is that the energy is able to be stored, unlike solar and wind technology. The standard size panel is capable of producing 12,500 kWh a year, far more energy than can be derived from batteries. At that rate, the return of investment for those using Verde is up to 5 years, according to the Grow Energy website.
So who was the brilliant mind that came up with this concept? SDSU international business sophomore John Walsh is the creator and CEO of Grow Energy. He was intrigued by the idea of powering a house with organic materials ever since his 6th grade science experiment: a potato battery used to power a light bulb. Two years ago, Walsh used personal funds to hire an engineering team and form a company around his idea.
Grow Energy is still new, but it's expanding rapidly. Walsh has engineers in France developing the technology to get Verde on its feet. SDSU's Zahn Innovation Center is also providing resources, laboratories and technology development.
"Delegation is extremely important," Walsh said. "A lot of people are really good at one specific thing. Bringing a team together and coordinating tasks is more effective than working alone."
Walsh's goal is to perfect the technology on a large scale and start distributing to households.
[quote]"If this entire world was powered off by algae, I'd be a happy person," Walsh said.[/quote]
Sustainability and Environmental Science senior Cody Brady joined the Grow Energy team as a marketing intern this year. He also has a passion for making the world a better place, which drew him to Grow Energy. Brady, Walsh and the rest of the Grow Energy team are excited to see where the company will go in the years to come, and they encourage other young entrepreneurs to make a difference in the world, as well.
"Look for a problem and go out and solve it," Brady said.
Photo courtesy of Thinkstock.