SDSU draws $107 million in grants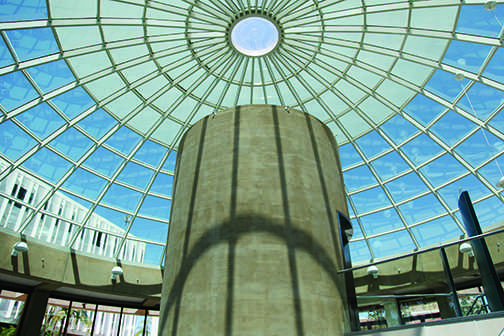 San Diego State researchers received 731 awards totaling $107.8 million last year to continue their efforts in their individual fields.
A total of 243 researchers received funds for the 2013-2014 academic year from 266 sponsors. According to an email from the Vice President for Research and Graduate Affairs Stephen Welter, the awards included $26 million for 110 National Institutes of Health grants/contracts and $9.6 million for 46 National Science Foundation awards. These numbers reflect a slight increase from last year's awards, Welter said.
Other grants and contracts awarded to researchers between July 2013 and June 2014 came from organizations such as the National Cancer Institute, the California Sea Grant College Program, Columbia University, The San Diego Unified School District, The Henry Ford Foundation, Pfizer La Jolla and Autism Speaks, among others. The sponsors include federal agencies, state and local government, educational institutions, school districts and school boards, foundations, corporations and more.
"Last year's awards demonstrate the diversity of SDSU expertise and
exploration," Welter wrote in the email. "Thanks to the SDSU researchers who are making discoveries and developing improvements to benefit our students, our university, our community and beyond."
Communication professor Peter Andersen received a grant from the National Cancer Institute, the fifth grant he has received for his projects on sun safety.
"Only 9 percent of all grant applications are awarded by the National Cancer Institute," Andersen said. "I'm up against Harvard and Johns Hopkins—it's like making it to the final four of the NCAA. We are very gratified to receive (the grant)."
Andersen said that although he is a communication professor, his research focuses on health communications, by making people aware of the dangers of sun damage.
"Skin cancer is a huge problem, but it is also largely preventable," Andersen said.
He is currently studying the sun safety measures of individuals on vacation at 40 different resorts in 19 different states. The study is in its fourth year and the research group is beginning to analyze the pre-test data. Andersen said that with the 200 pre-test observations and 100 interviews, the research group has found so far that "very few people at resorts have very good sun protection habits."
Much of the data has yet to be analyzed, but Andersen said that they have found through their pre-tests that only 19 percent of the vacationers pre-apply, only 10 to 20 percent re-apply, and most don't spend extensive time in the shade or wear protective clothing.
Andersen is using the funding from the National Cancer Institute for his study and the materials needed for website creation, social media alerts, salaries, brochures, posters and more.
Public health professor Thomas Novotny was also an award recipient, having received a grant from the SeriousFun Children's Network and a contract from Simon Fraser University. His current projects focus is on tobacco control and politics and a study on camps across the world providing confidence and counseling to children with HIV/AIDS.
Novotny said the grants provide an excellent way for students to gain experience within their fields of study by becoming involved in the work-study projects that the awards fund.
"We've been able to send students abroad, and the tobacco grant is going to provide long-term funding support for our doctoral students," Novotny said.