Fall can be a risk period for sexual assault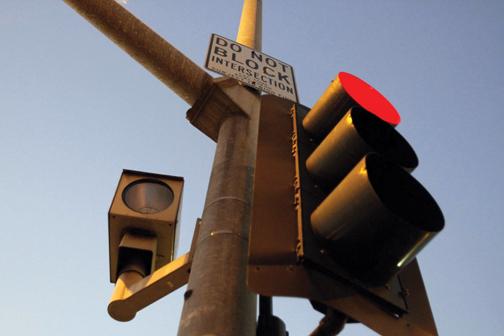 by Rebeca Reyes, Staff Writer
October 19, 2016
Hang on for a minute...we're trying to find some more stories you might like.
According to a 2007 Campus Sexual Assault Study conducted by the University of Colorado Boulder, more than 50 percent of college sexual assault cases happen in the fall semester from August to November.
This is called the "red zone," a period between the start of fall semester and Thanksgiving when most campus sexual assaults occur.
The study reported the most affected group are freshmen, with 65 percent of cases being reported by first year students.
However, San Diego State does not seem to fall under the "freshman effect," communication professor Brian Spitzberg said based on the results of a spring 2015 sexual violence survey conducted on campus.
Spitzberg participated in the analysis of the results of the study.
In total, over 9,100 SDSU students responded to the survey.
543 students said they had been raped in their lifetime and 1,435 said they had experienced a type of sexual assault.
The survey reported the rate of sexual assaults with students involved in sororities was higher than any other group on campus and was also higher than the overall campus rate.
"I think its more prominent on fraternities because they relate to more people, they're more social I think," junior nutrition major Andre Gomez said.
Spitzberg said there was clearly no "freshman effect" because sexual assaults are slightly higher sophomore year and almost equivalent in junior and senior year.
"A senior may be saying they have been sexually assaulted, but maybe it happened during their freshman year," Spitzberg said. "Here the data would need to be more analyzed to get a more accurate representation what happens."
Another 2015 survey conducted by the Association of American Universities showed that about 12 percent of students from 27 universities have experienced a form of nonconsensual sex, physical force, threats of physical force or incapacitation since they enrolled at their university.
At SDSU, there were 27 reported cases of rape on campus from 2012-14, according to the crime statistics issued by the SDSU Police.
In 2015, there were nine rape cases and one statutory rape case on campus.
During the fall semester of December 2015, there was one reported rape and two assault reports, as reported in the SDSU police monthly report. In November, there were two reports of rape, and five reports of sexual assault. In October 2015, there were also two reports for rape and seven for assault. In September 2015, there were two assault reports and in August four assault reports.
"Even one of these occurring is too many," SDSUPD Cpl. Mark Peterson said. "Our ultimate goal is to make it so that people who are coming to this campus are able to do so and not be fearful of experiencing some sort of sexual assault."
The red zone is questionable as, the cycle of violence hypothesis has not found enough evidence to show a correlation between sexual assaults on college campuses and the timeframe in which they spike, Spitzberg said.
He said it is easy to speculate, but there are other hypotheses to consider such as a social network that increases the motivation to socialize into a peer group with more peer influences.
Spitzberg said another variable is how cases are considered campus incidents and how the police deals with the incident. 
"There are some differences in the ways in which crimes get counted based upon are they reported or are they charged," he said.  "There are a wide variety of forages in which the crime statistics that are being reported  by colleagues aren't what they need to be."
Another finding in the campus sexual violence survey is that most sexual assault cases happen within five miles from campus. More than one thousand students indicated they had been pursued and/or followed  in an unrequited way by someone while attending SDSU.
"Sexual assault is notoriously difficult to prosecute because it's so often a 'he said, she said' kind of situation," Spitzberg said.  "It often happens in the context of something that might have been a romantic relationship to begin with."
Alexica Rogel, an advertising junior,  said this is interesting because she is still unaware of her surroundings during  the fall semester of her third year on campus.
"I'm going to new classes and everything is new," Rogel said. "For freshman I can understand because they don't know safe areas, and they haven't made enough friends yet so they wander around alone."
SDSUPD Detective Carrie Hogan said freshmen tend to be a risk factor in sexual assault cases from what she has learned in her trainings.
"I think it's a relevant issue, but I don't know if it's heavier than any other crime," Hogan said. "It definitely is present."