Students from Florida react after Hurricane Irma's wrath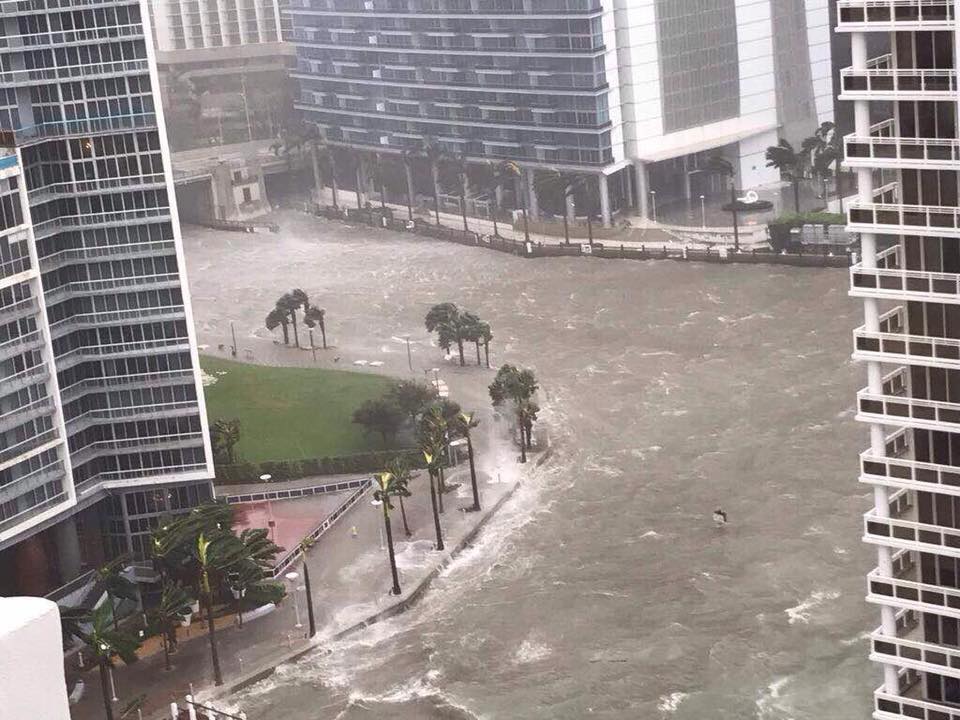 Hurricane Irma made landfall in Florida on Sept. 10, and as the drama of the storm and evacuations played out, Floridian students at San Diego State watched from afar as their friends and family made last-minute preparations.
According to National Geographic, Hurricane Irma is estimated to have caused $64 to 92 billion in damages, and the (South Florida) Sun Sentinel reported that as of Monday, 5 percent of the 6.7 million homes throughout Florida that saw outages during the storm remained without power.
Daniela Novoa, a geography junior, grew up in Miami. She said her friends and family were told their electricity would be out until Friday.
Many power lines and trees in the area were torn down by the storms' winds, and supermarkets in the area don't have basic provisions, she said.
"The cleanup process is taking a really long time," Novoa said. "The (Florida) Keys are pretty much gone and pretty much all destroyed, so it's pretty bad down there right now."
Novoa's mother evacuated from Miami to Orlando right before the storm made landfall. What normally is a three-and-a-half-hour drive instead took 12 hours due to evacuation traffic, Novoa said.
"That was pretty scary," she said. "If the storm came any earlier then (she would have been) in the middle of the road, so it causes panic."
Novoa said she was "pretty nauseous" throughout the week of the storm.
"I kept keeping up on it and its track because the meteorologists didn't really know exactly where it was going," she said. "I was at the mall when I read that it was up to a Category 5, and I almost threw up because I felt so helpless just being here when there was widespread panic (in Florida)."
Journalism junior Macarena Gomez Bayolo lived in Broward County, Florida, from 2005 to 2013. She said many of her friends from South Florida evacuated the area, but some friends in the Tampa area evacuated last minute.
Gomez Bayolo said social media was a major source of information for Floridians during the storm.
"It's interesting because I've mostly seen it play out in memes, and then occasionally long informative posts on Facebook that people share for emergencies and evacuating," Gomez Bayolo said. "I definitely think social media helped grow that panic a bit, but maybe it also helped people be more prepared and evacuate in time."
Gomez Bayolo also said she was "surprised most people prepared pretty well, getting ice bags and stocking up on water bottles and canned food."
Now, though, some of her friends are trying to return the canned items, she said, despite the potential threat of other storms in the area as hurricane season continues.