Opinion: We want sports back but we want freedom for all even more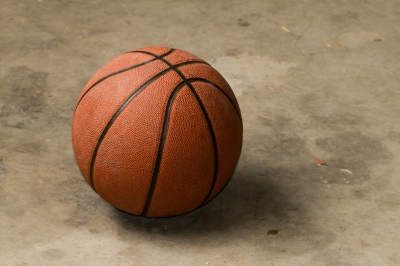 On June 12, more than 80 NBA players were on a Zoom conference call regarding the restart of the NBA season in Orlando. Among them were superstars like Carmelo Anthony, Joel Embiid, Mike Conley and Chris Paul. 
Brooklyn Nets guard Kyrie Irving was also present and stated that he didn't think that it would be wise to move on with the season in Orlando due to health issues and the social climate that the world is currently facing.
Los Angeles Laker power forward Dwight Howard was on the call as well and made headlines when a statement was released to CNN by his agent. In agreement with Irving, Howard's ultimate message was that basketball isn't needed at this point in time and would only serve as a distraction to what is happening in the world. 
Howard then went on to elaborate upon his point that it may not be as much of a distraction for them as players as it would be for fans. He says, "the smallest distraction can start a trickle-down effect that may never stop," meaning that the restart of basketball could cause viewers to tune into sports more, tearing focus away from the active Black Lives Matter movement.
The power forward believes we should take advantage of this time to spend with family, educate ourselves and fight for the freedom we all deserve to have. He doesn't fail to mention the conspicuous truth that he would love "nothing more than to win his very first NBA championship but the unity of his people would be an even bigger championship", preferring to avert his time and attention toward creating a more unified nation.
Los Angeles Lakers superstar LeBron James disagrees with Howard's entire statement, believing that basketball and issues relating to race relations can be balanced in a healthy way. James holds a monumental amount of influence not only for the Lakers' operation but for the entire NBA. It can be difficult for anyone to oppose him, especially in this instance.
Even ESPN sportscaster Stephen A. Smith also publicly disagreed with Irving and Howard, calling their stance on this issue "foolish". 
While Smith agreed with not playing due to the coronavirus still raging and was quick to understand the health issues at risk, he believed that police brutality and racial oppression is no excuse not to show up for work. 
Smith believes that because these players are speaking up about social change, they are bringing enough elevated awareness to the matter at hand and that this will produce the same attention that Irving, Howard and other players in agreement with them want.
Professional athletes are more than capable of using their platforms to advocate social change, but is it possible that NBA players refusing to play because of racial oppression could bring forth change? 
As of now, there hasn't been a unified decision from every player to play or not when the season restarts. However, players who choose not to play when the season restarts will not be penalized.
They just won't get paid for the time they do not play. 
Some players believe that these financial sacrifices are worth contributing to a bigger cause once put into perspective. Players like Howard and Irving can afford to do this more easily than the 72% of players who make less than the average league salary. 
Not playing would lead to shriveling paychecks with players losing a combined $1.2 billion and $2 billion in lost revenue for the league. It would tamper with black wealth statistics, and not playing may not necessarily advance the cause of combating racism. 
Like all sports fans, I do personally feel it's been long overdue since I've seen my favorite athletes do what they do best on the court or in the stadium. 
When casually scrolling through my Snapchat memories and Instagram archives, I often come across different videos and pictures that captured sporting events I attended or tuned into in the past. It honestly makes me sad because I haven't experienced the joy and exhilaration that come along with sports in a seemingly long time, due to the coronavirus pandemic.
I long for the return of watch parties with friends and making bets on who may win an NBA title or an MLB game. I miss rooting for my favorite teams and trash-talking others. I miss being on the edge of my seat, waiting for my favorite players to score, dominate and attain victory.
However, in the middle of a global pandemic and a fight against racial injustice, as hard as it is for me to admit it, sports shouldn't be a primary concern at this point in time. 
Irving, Howard and others who share their position hold valuable weight to their stance. We all want to watch sports again but now isn't the time. The world needs to value Black lives more than just on a professional sports team. In that, we should place our attention elsewhere and do what we can to fight for freedom. 
In the words of Howard, "no basketball 'til we get things resolved." 
Trinity Bland is a junior studying television, film and media.