More films should be made about the NFL's weaknesses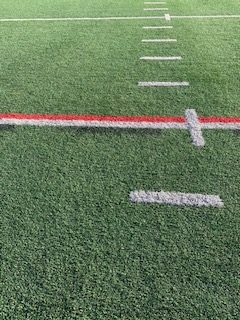 Last Sunday I was watching Oliver Stone's lengthy, adrenaline-fueled caricature of the National Football League, "Any Given Sunday," when it dawned on me that for a league with so many public issues, there are rarely any feature films or scripted tv shows that show the NFL's gritty side. There's a mountain of light-hearted efforts but nothing really juicy or substantial. \
It should be noted that in several films, football is solely used as a vehicle for the plot, like "The Last Boy Scout," an action film that starts off with a football player ingesting PCP at halftime of a game and pulling out a gun and shooting three opposing players while attempting to score a touchdown. Yes, you're reading that correctly. 
It's difficult to showcase the NFL when football-focused movies like "The Game Plan" and "The Replacements" along with "Any Given Sunday" are forced to portray fictional NFL-inspired leagues because they don't have permission to use any of their logos or teams. Other films like "Invincible" and "The Express" are based on inspiring NFL heroics but do not dive into the league's issues from an interpretive standpoint.
The HBO show, "Ballers," follows fictional current and retired NFL players and frequently depicts more "tame" issues, so it avoids posing a threat to the league's credibility. However, "Ballers" executive producer Mark Wahlberg claims NFL Commissioner Roger Goodell called him to try and stop NFL players from appearing on the show.
There have been a few valiant attempts made to ruffle some feathers and spark debate, but everyone is afraid to attack the big bad wolf. Why is that?
Well, for starters football is the most popular sport in The United States. The Super Bowl's lack of appealing matchups and commercials still doesn't change the fact that it is the most popular annual sporting event in the nation. In the end, this league is held together by a powerful machine, solely dedicated to protecting the interests of those making the big decisions and the big bucks. 
Take the ESPN football drama, "Playmakers," for example. It's the only non-documentary style television show to portray professional football with a completely plausible, no-holds-barred storyline.  It followed a fictional pro team, the Cougars, and showed players battling drug addiction, weight issues and homophobia. 
Unsurprisingly, ESPN canceled the show in response to intense pressure from the NFL since it showed a negative representation of professional football. Essentially, the entities that air the NFL's product are not going to jeopardize lucrative deals by bringing the truth to light. 
Not when money is on the line.  
So in the uneven pile of pro football cinema, "Any Given Sunday" is one of the rare films that take a serious angle. The only other movie that comes to mind for its serious imitation is the 2015 film "Concussion," which starred Will Smith as Nigerian-American forensic pathologist, Dr. Bennet Omalu. 
As seen in the film, "Concussion," Omalu was the first to identify a widespread pattern of chronic traumatic encephalopathy (CTE) in former football players, a hidden problem afflicting countless men who suffered lots of hits during their careers. Initially faced with fierce backlash and lawsuit threats from the NFL, Omalu's research eventually was accepted and players became more advised of the risk of compounded head trauma. Further, It brought the tragic stories of former players Dave Duerson, Mike Webster, and Andre Waters to Hollywood.  
"Concussion" is great, but in terms of shaping a fully-functional pro football atmosphere, "Any Given Sunday" is unparalleled. Stone crafts a compelling world filled with announcers, media personalities, team doctors vying for the holy trifecta of money, power and influence and is the most comprehensive portrait of players' turbulent lives on and off the sidelines. The cast even featured NFL Hall-of-Famers Lawrence Taylor and Jim Brown in major roles and brief cameos from an assortment of current (at the time) and former players.
The plot of "Any Given Sunday" chronicles an American professional football team, the Miami Sharks, as they face the inevitable end of their dynasty. Riddled with aging players, bad contracts, and an owner looking to win it all or clean house, the story is primarily told from the perspectives of the team's long-time head coach Tony D'Amato (played by Al Pacino) and third-string quarterback turned superstar "Steamin'" Willie Beamen (played by Jamie Foxx).
The Sharks' saga opens with a late-season game in Miami. With a handful of games left in the season and playoff contention on the line, the Sharks are trying to end their 3-game losing streak. After the Sharks' top two quarterbacks suffer serious injuries within minutes, Beamen is thrust into the game and after an intriguing performance is hailed as the next great football superstar. The fame instantly gets to his head, he burns every bridge imaginable, pisses off all his teammates, and is seen as selfish and inconsiderate by everyone. Sadly, the media hype around him only worsens his ego. 
Now before I get into all of its major faults, "Any Given Sunday" did get a few things absolutely spot-on about the league. 
For example, it highlighted the lingering impact of concussions and the drugs that injured players subsequently become addicted to like Cortisone and Vicodin. This creates a hidden body of drug-addicted players risking their brain capacity and future to play one more snap. The Associated Football Franchises of America (based on the NFL) is a league comprised of team owners willing to sacrifice anyone and everything for victory and profit. Even more impressive, the film predicted the trend of less traditional, more innovative offensive-minded head coaches, something even analysts couldn't fully predict. In many aspects, it was ahead of its time. 
Ultimately, it falls short of its goal of producing a detailed analysis of the biggest problems at the core of the NFL. This can be wholly seen in the film's treatment and depiction of Willie Beamen. 
While on his self-destructive arc in the press, Beamen has an on-air interview with a fidgety Jim Rome-type sports television personality, and he raised three important points about the state of the league, all of which are still relevant twenty years later: 
The NFL has very few Black head coaches

70% of the league's players are Black yet they are disproportionately represented in leadership positions

Zero Black owners
Let's check if any progress has been made on these remarks. 
As of 2021, there are still no Black owners, and only two owners in the league are nonwhite (Shahid Khan of the Jacksonville Jaguars, Kim Pegula of the Buffalo Bills ). In 1999, at the time of the film's release, there were three black head coaches. A few years ago the amount had risen to eight but as of March 2021, that number is two. That's it. 
Despite the implementation of the Rooney Rule, which requires teams to interview applicants of color for all head coaching and executive roles, the already egregiously low number has plummeted. 
Lastly as of 2018, the percentage of Black players was hovering around 70% and has remained barely below that mark ever since. Basically, everything Beamen said was pretty accurate.  
In a tense scene following his interview, Beamen has a confrontation with D'Amato and argues that Black players are exploited for the league's massive profit and not compensated fairly. He recalls a story about how he lost out on a signing bonus and millions of dollars in contract money because he accepted a $300 suit from a booster. For his actions, he dropped six rounds in the draft and labeled as a "troublemaker" and this unfair reputation derailed his career. 
All his head coach could muster up in his defense is that Beamen was playing the race card and not taking any accountability for his actions. Eyeroll. According to D'Amato, that's not how things work in football. As a star player, Beamen is expected to sacrifice his wants and needs for "the glory of the game." This same movie shows the never-ending greediness of everyone involved in the game of football yet in the same swift schtick, star players have to care about the interests of literally anyone else before themselves, or else they'll be vilified. 
Later on in the movie, Beamen's fiery spirit is eventually won over by a BS halftime speech and corny sentiments about teamwork and coming together as a unit. After all of this nonsense, Beamen's negative attitude is still somehow depicted as the worst thing in the world. He points out the league's glaring fundamental flaws yet gets buried by everyone including his teammates because of his "selfish" antics. There's no way he should've received all the blame. 
At the core of his old-school philosophy, D'Amato claims Beamen is wrong because he betrayed the NFL brotherhood and the legion of honorable coaches and the purity of the sport by speaking his mind. That's the nonsense I'm talking about here. In this sense, Beamen has a loose real-life parallel in Colin Kaepernick, a man whose playing career was tarnished because he exercised his First Amendment rights to protest and kneeled in solidarity with the Black Lives Matter movement during the national anthem. 
With all the vile hatred, racism and backlash Kaepernick received for his stance, you'd think he just committed a triple homicide on the field. The silent protests of Kaepernick and a handful of NFL players sparked a chaotic frenzy and threw so many Republicans into a hissy fit that their crocodile tears could fill the Hoover Dam ten times over.
As a result of his actions, the NFL blackballed Kaepernick and arguably, his teammate Eric Reed. It is pretty clear the NFL's actual stance on social justice is probably even worse than how it is portrayed in film and television. 
Obviously, none of this matters. Sure, the NFL is a morally corrupt institution with massive problems at all levels, but there's nothing more American than being dogpiled by a bunch of juiced-up jocks and slowly dying from concussion symptoms so why stop the trolley now. Red, white and blue baby!
Alright sarcasm aside, the NFL is far from the only American sports league with its fair share of issues. Although as seen in the last five years or so, it is obvious there are a lot of troubling things that need to be addressed.
Overall, "Any Given Sunday" comes up a few yards short of its lofty goals but is a satisfying sports flick. Hopefully, more ambitious football-related entertainment will be conceived and each will do more to challenge the NFL's overwhelming power. I personally don't expect much. 
Ryan Hardison is a junior studying journalism. Follow him on Twitter @ryn_hrsn.