Nursing student develops strong passion for high-quality photoshoots
A nursing junior at San Diego State University, Serena Tran is a passionate photographer who is growing every day with her artistry. 
Tran's passion for photography began when she was younger, when she would take family photos for her sister on vacation or go around her neighborhood with her friends to take photos. 
"I would go on what I called 'photoshoots' but it was really mainly a way of hanging out with my friends while also taking pictures," Tran said. 
It was then that Tran decided to apply to her high school's journalism program, mostly for fun, but to also take pictures. This is what really pushed her interest in photography. 
Fast forward to the next school year, Tran became the photo director of her journalism team. 
"I really just became known, I guess, as a photographer," Tran said. 
Tran specializes in editorial photoshoots, but she is also known for her graduation shoots within the SDSU community. SDSU graduate Carolina Barrios discovered Tran's photography account by searching through Instagram hashtags and then quickly came across Tran's website that explained pricing packages for shooting. 
Barrios discussed the main reason she decided to book with Tran for her graduation pictures. 
"I fell in love with the style of her pictures and just how glowy they looked," Barrios said.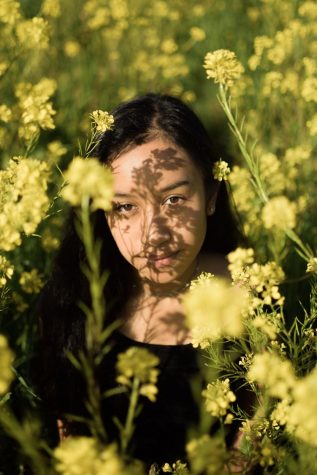 Barrios also talked about her experience with Tran. 
"It was my first time doing photography service," Barrios said. "She made it really comfortable. She guided me and she would give me pointers throughout the session."
Tran makes it apparent to build trust and communication before a session. She emphasizes that the shoots are centered around the client. 
"I think it's really important that you just let the client know that this is about them and anything they say about you or your photography, you will not take it personally," Tran said. 
As a photographer, Tran said she is not pretentious about her equipment. In fact, she likes to keep it simple and stick to what she is most familiar with. She started out with her parent's DSLR camera and still continues to work with a Nikon D5300 DSLR that has an 18 to 35 mm with an aperture of f/1.8 lens. 
Tran takes pride in her artistry and can spend hours perfecting her concepts. Since crafting her concepts with photography, she finally found her niche in editing. She currently uses the software Adobe Lightroom, which is a photo management and photo editing application. 
Tran's sister, Alison Tran, has been part of her sister's photography journey since day one.
"She has this talent of being able to edit all her photos to make them all look similar,"  Tran said. 
For inspiration, Tran takes to Pinterest and other photography pages on Instagram. She is heavily inspired by @marinawphoto for concepts and @shotzbyalex for editing on Instagram. 
When it comes to planning out concepts and other ideas for photoshoots, she turns to @marinawphoto because of her nature-inspired work.
"Because I do really enjoy shooting in nature and because she lives in Utah, she has so much nature around her," Tran said. "It inspires me to kind of adventure around my area to try to find stuff."
Tran's developed complex and unique style of photography has given her the opportunity to take advantage of the world around her. 
"There are so many good places that you can take pictures that you don't really think about that could create," Tran said. "It's really what the camera sees."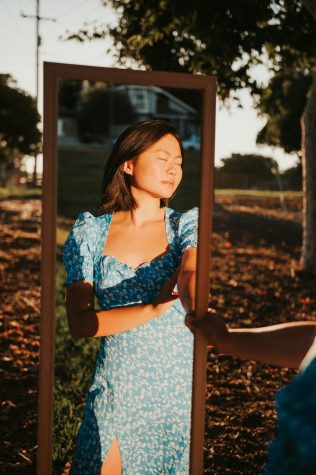 She goes on to explain that you can make the most with what you already have. 
"There could be a pile of trash right next to you and no one needs to know about it, it's just how you frame the picture and how you propose it," Tran said. 
For future projects, Tran can see herself possibly shooting for engagements events. She also expressed these photoshoots are less stressful because there are opportunities for additional shoots. 
"Couple pictures are so fun to take because you can feel the love, you can feel the energy," Tran said. 
One of the biggest takeaways for Tran is that photography is a very hands-on skill and it takes time to learn and grow. 
"You kind of just see where it takes you and as you learn to develop your style personally more, it will just come with time," Tran said. "It's just one of those things where you just need to be exposed to eventually what you're looking for and then once you find that, you can kind of start to build on that."
For now, Tran will continue her photography as more of a hobby than career choice. In the meantime, Tran will continue to donate 25% of her profits to charities and organizations that she believes in. 
To see more from Tran, check out her photography account @tranography on Instagram.