Esports courses to be offered through Global Campus, available Spring 2022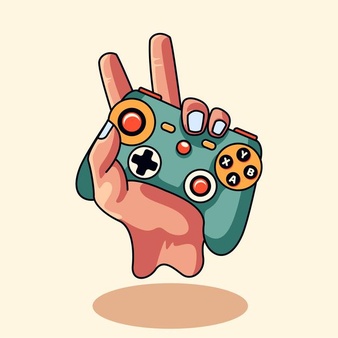 The new year will be the beginning era of electronic sports education. An Esports Certificate Program will make its debut at San Diego State's Global Campus in January. 
The estimated total cost for the course is between $4,650 and $4,850. The program will offer two professional development tracks that students can choose from Esports Management and Esports Design. After taking three core classes, students can then customize their courses, according to the Global Campus website. 
SDSU students or anyone else interested in this program can earn a professional certificate in the business of Esports through a fully online eight-week course.
This program has an elite group of advisors and instructors at hand, including Newton Lee- a ten-year game developer and producer at The Walt Disney Company and James "Bonzai" Caruso- a six-time Grammy Award-winning recording and mixing engineer.
Program advisor Dane Henderson said the Global Campus wanted to provide an educational platform for the gaming community.
 "For us to be the home of Twitchcon, Comicon, Gamercon, Rockstar Games, and Sony, we wanted to make sure we had an education platform to be at our home base where the gaming community is," Henderson said. "When we looked around, there was not any. We want to help create games. We want to help make the next generation of games, making sure those unreal engines are being used."
Advisor and game design instructor Wallace Wang said people do not take the gaming industry seriously. 
"The video game industry is a 100 billion dollar industry," Wang said. "It is huge and yet so many schools don't take it seriously. They don't think of it as an academic area. They think it's just fun and games, but it is really so much more. That is why we also wanted to start this program; it is a serious industry." 
Goldman Sachs Inc. a leading global investment firm predicts "by 2022, the market for Esports will top $2.95 billion dollars."  
"Everyone in this room (all the instructors) wanted to make sure the program we came up with would answer the call. At the end of the day, it is about helping them get the job," said marketing and advertising instructor Katherine Amoukhteh. "We wanted to emphasize that the classes we produce and outline build a portfolio so that every student can go where they want with their career."
Broadcasting and streaming instructor Eric Constein said, "We are pretty much making Esports soldiers. We hope that by having connections with major companies, this program can become a credit course". 
The textbooks for these programs are written by expert teachers with industry experience according to creative development instructor Newton Lee. Teaching will help give the Esports program a valid structure, added team management instructor Sam Diamond.
On Nov. 27, there will be an event hosted by these advisors and instructors at The Music Box for Esports and education for students, parents, and teachers to learn how to utilize this program.
Aerospace engineering senior Keon Moore is a student advisor for Esports and the president of Aztec Gaming. 
"I think it is amazing that there are classes on Esports," Moore said. "There has been a lot of momentum from faculty all around regarding Esports. I am hoping this serves as another way to get admins to push this program to start looking at us more and see that this is what a lot of other schools are doing. I am hoping this pushes for Esports to become more involved with the school directly and maybe become an official Esports program on campus and not just an online certificate."
Senior Cody Nephew, a student and gamer, is excited to learn about this new program. 
"I have seen a lot of people interested in it," Nephew said. "I know SDSU hasn't had something like this, so having this as an option is pretty cool."
With just two months away from the launch of this program, the education system for Esports is about to "change the game" for those who are seeking a career in this industry.