Aztec Center Demolition Complete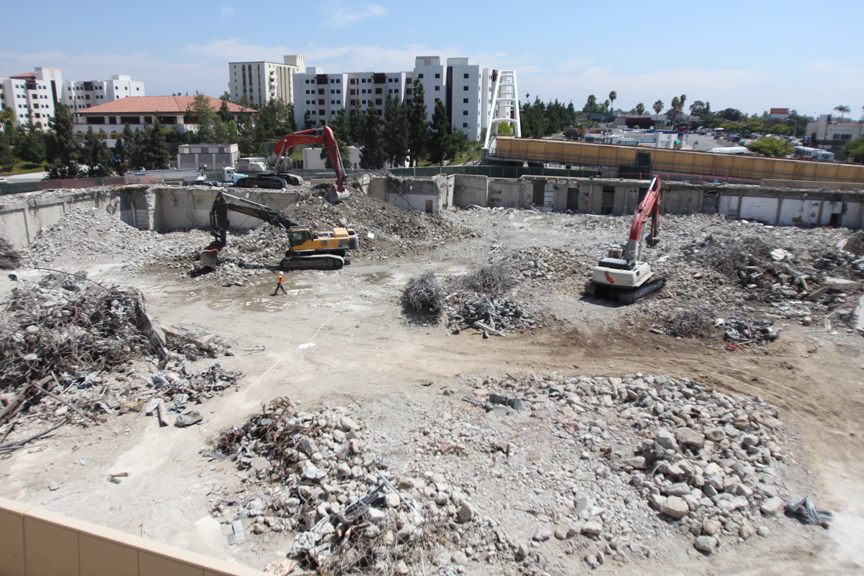 The demolition of Aztec Center finished today, making way for the new Aztec Student Union, scheduled to open in fall 2013. The now-demolished building was completed in 1968 and was designed to accommodate 10,000 students, but the new facility will serve 30,000 students.
"It's good to see the project moving along," said Associated Students Vice President of External Affairs Krista Parker.
Filling the massive hole left by demolition will be the first building to achieve a LEED Platinum-certified rating in the California State University system. This is the highest rating given by the U.S. Green Building Council.
Some of the elements that are helping to achieve this rating include solar panels to convert sunlight in electricity, a vegetative rooftop to lower emissions and an underground water storage tank to conserve water. Roughly 80 percent of the materials from the original building are being recycled or reused in the Aztec Student Union.