Black Resource Center turns 5 years old this month
Students hope to see the center expand further over the next five years
The Black Resource Center at San Diego State University is celebrating its fifth birthday on Feb. 28. 
Since its establishment, the Black Resource Center has strived to "promote Black Excellence and to provide a safe and welcoming environment where students, staff, and faculty of the African Diaspora can congregate, collaborate, and cultivate a unified community," according to the center's mission statement. 
For students at the Black Resource Center, the community at SDSU has provided them with "a home away from home."
Joy Moore, senior interdisciplinary studies major and academic coach for the Black Resource Center, has been active at the center since 2019, just one year after its inception. 
Moore said she has seen the growth and evolution of the center and how it has transformed from a smaller center to one that has a large impact.
"(The Black Resource Center) just started as a little center but now we've put on all these big programs for students to come get to know what SDSU has to offer them," Moore said.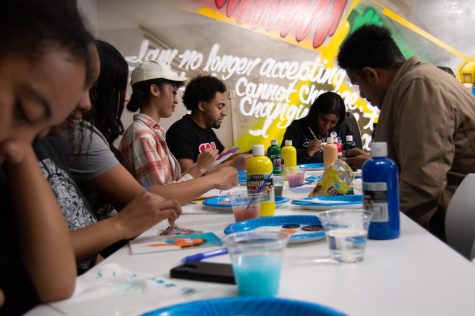 Some students say the growth of the Black Resource Center has allowed them to grow as individuals. 
Education graduate student Monique Holbert said the welcoming nature of the Black Resource Center has allowed her to prosper at SDSU.
"I feel like I've developed here as a professional and as a student, and I have the BRC to thank for it honestly," Holbert said.
During Black History Month, the Black Resource Center has put on multiple events every week to promote this year's theme of "Black Resistance" to oppression. Some of the events include film showings, art galleries, guest speakers and more. 
Sophomore accounting major Leilani Anderson said the Black Resource Center is a necessity on a campus that is a predominately white institute. 
"The BRC is all about just providing a safe space for Black people and making them feel as at home as they could possibly be," Anderson said. 
Those involved at the Black Resource Center are excited for the future and what they can accomplish in the next five years of the center's time at SDSU.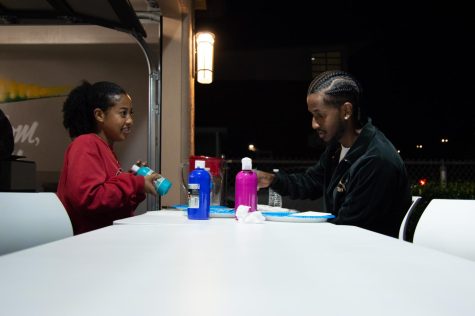 Moore, Holbert and Anderson all want to see the center grow and have a bigger outreach.
"Expand, expand beyond this little house. Go out not only in the black community of SDSU but the black community of San Diego," Moore said. "So we can inspire children who might not have college on their mind."
The students at the Black Resource Center feel the center is more than just a cultural center but a "special" place where they can make friends and make memories for years to come.
"The BRC is turnt up. When I go to the BRC it's always good vibes," Anderson said. "If I'm having a bad day I'll go there and know that there's someone to put a smile on my face."