Equitable Access is heading toward its second semester at San Diego State University after its initial launch in the fall 2022 semester.
Before the program's release, SDSU conducted studies from recent terms that surveyed the likelihood of students acquiring their textbooks prior to the start of the semester. 
"Seventy-five percent of SDSU undergraduate students waited until after the start of classes to acquire course materials. Further, (SDSU) found that 70% of students did not acquire course materials for some classes altogether," the university said in an email statement.
Reasons for students not obtaining textbooks were attributed to the costs of textbooks or the prioritization of buying certain course materials that were affordable in other classes, according to the email.
Undergraduates are automatically enrolled in Equitable Access, beginning at $22 per credit and is applied with financial aid, unlike Immediate Access.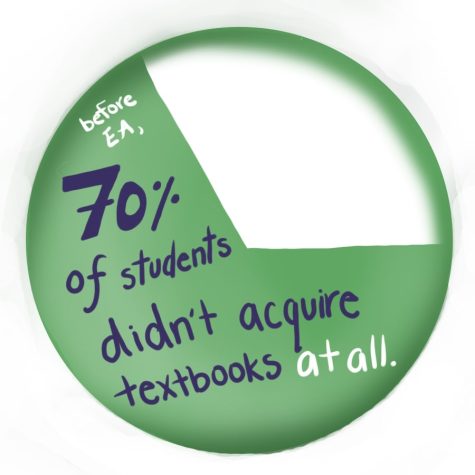 Camille Movafagian, a third-year double major in biology and music, is a student taking 20 credits this semester. Going into this term as a full-time student, Movafagian found herself scrambling to find "cheaper" sources, such as Amazon, for textbooks rather than staying opted-in to Equitable Access.
"As a student who is taking a lot of units, it is a lot of money (for Equitable Access), and it is a lot cheaper to just find my books somewhere else," Movafagian said.
Despite being around for two semesters, Movafagian and other full-time SDSU students are finding themselves opting out of Equitable Access due to financial obligations and are searching for third-party alternatives to stay up-to-date in their spring 2023 courses. 
Delena Assefa, a third-year sociology major, who is registered for 18 units, found herself, like Movafagian, opting out of Equitable Access, citing other ways to discover coursework materials through Amazon or PDFs.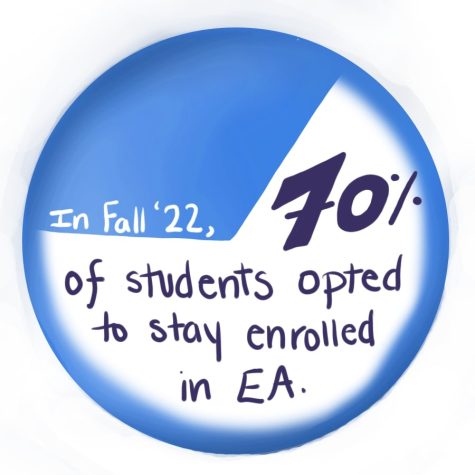 Although Assefa has never opted to stay in Equitable Access, she has friends who prefer to use the program as it benefits their circumstances. 
The turnout rate for student use of Equitable Access during the fall 2022 term surpasses Bookstore projections as data collected by the university states that, "70% of undergraduate students opted to stay enrolled in the program," according to SDSU in an email statement. 
Among the 70% of undergraduate students who remained enrolled in Equitable Access during the fall 2022 semester was Belen Rashidi, a first-year sociology major who took 16 credits. 
Rashidi described her experience with Equitable Access as "beneficial" as it helped her navigate through the course materials she needed as a freshman. 
However, now, still taking on a full-time status, Rashidi has opted out of the program, explaining her reason was to save more money.
Jacob Barajas, a first-year mechanical engineering major, was also enrolled in Equitable Access for the fall term. Barajas remains registered in Equitable Access for this semester.
Although content with his courses and Equitable Access, Barajas expressed slight frustration with the program.
"There's a lot of textbooks you can get an online PDF for," Barajas said. "And the most annoying thing about it is that whether or not your classes use textbook materials, they are still included in that unit price."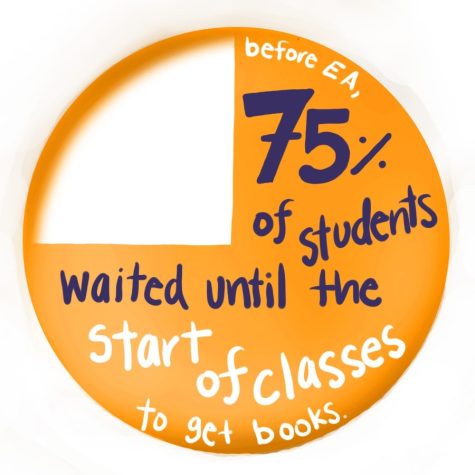 Each student expressed different opinions regarding whether or not they would recommend Equitable Access to other undergraduates.
Barajas believes each student should analyze the program to see if it works for their budget.
Movafagian, however, suggests that students should do their due diligence when contrasting the textbook prices offered by Equitable Access and third-party outlets. 
"I would recommend students to do their own research on their textbooks and see if it is cheaper than opting in," Movafagian said. "But I know for most students, it is easier for them to opt-out."
SDSU is currently collecting information surrounding the opt-out data for spring 2023. 
"While we are still processing opt-out data for spring 2023, early information indicates a similar percentage of students chose to remain enrolled in Equitable Access this semester," SDSU said in an email.
The university wants to give students a choice with the program and will continue to communicate the opt-out option to undergraduates at the beginning of the term through email, Canvas and social media.