Last Saturday, April 8, San Diego State University held a Pow Wow to honor and recognize Native American Communities and First Nation tribes around the United States. This was the 51st annual event by SDSU. During the celebration, Indigenous people came together and shared their traditions and rituals with the San Diego community.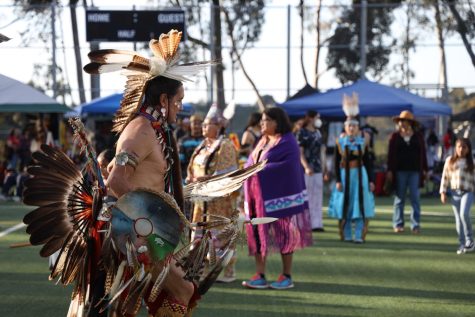 Native American artwork was displayed, children danced to tribal Pow Wow drums, women wove traditional baskets and Indigenous people walked around draped in feathered headgear and colorful regalia which are traditional garments used for ceremonial purposes. Outside the event, traditional fry bread was sold along with Indian street tacos.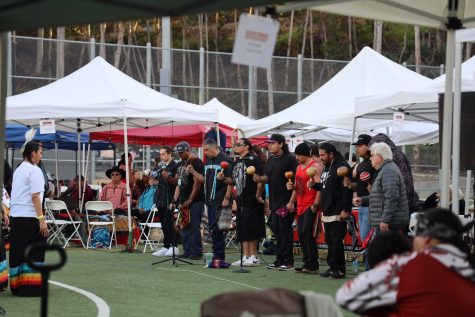 During the grand entry, the Head Staff was introduced along with other important members. The Gourd Dance was also performed which is a dance that honors warriors and veterans. Once the ceremonial dances began, people watching were captivated. Native American men sung songs in their native tongue while indigenous people from all ages and backgrounds danced to the traditional Pow Wow drums. Children as young as five years old danced in sync with other members and laughed as they competed in a dance contest. 
Kiara Love Flores, from the Pala Reservation said that she dances three styles, but for this event she danced Jingle Dress and Bird Dancing. 
Flores said, "Pow Wow dancing is healing for me. I enjoy being around the Pow Wow family I grew up around, and it's such an honor to be hosted as Head Woman for this year's Pow Wow."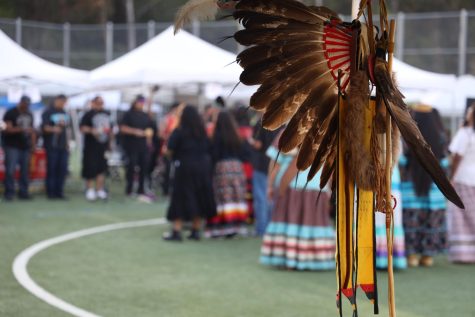 Each booth at the event had variations of handmade jewelry by different Native American artists. One of the sellers collected jewelry and Navajo carvings from different artists to support them and mentioned how he wanted to show how unique Native American art can be. 
At the very end of the day, the 2022-2023 Miss Sycuan Pow Wow Princess, Marlyce Howard, participated in a Bird Singing dance where sage was burnt and Native American men sang. Through this ritual, the story of the creation and lessons learned were told. Young women dressed in beautiful traditional attire came together to perform in unity. 
"It is an honor to be here at this event and that SDSU is able to hold Pow Wows even after the whole boarding school system that was against Native Americans," Howard said.
Pow Wows are a unity of the indigenous communities and an educational experience for those who don't know much about the Native American culture. Not only is it one of deep history and tradition, but it is one that is still very alive today.