San Diego State University's Dance 383: K-pop Dance class and SDSU Ignite joined forces at Gallagher Square for a live performance on Sept. 19 for the Padres' Korean Heritage night. 
With joy and pride from the crowd, Gallagher Square lit up for the dancers' exhibition performances.
The electric performance featured a Taekwondo showcase and several K-pop dance performances. The crowd's enjoyment was clear as audience members sang and danced along with the performers for every act.
Dance 383 is the first Korean pop culture focused university course in the United States.
"It all started with 'K-pop Dance: Fandoming Yourself on Social Media' — that became the first academic K-pop book, which I'm using as a textbook for the Dance 383 class," said Chuyun Oh, professor and founder of the Dance 383 course. "(Dance 383) is supposed to be a history class — and it is — but I asked my students if they like to dance, and a lot of students volunteered to perform."
Dancers were ecstatic about the opportunity to participate, and the excitement to perform was clear as they smiled and laughed during their dress rehearsal.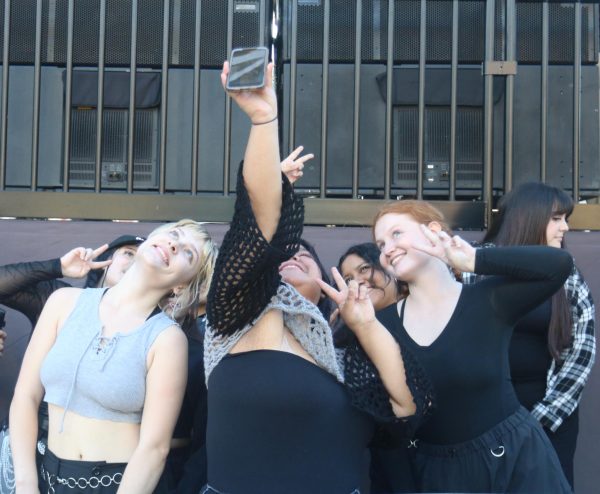 "I saw that (Dr. Oh) had been promoting that she was starting this dance class," said Ezri Jarman, a speech language hearing science major. "And I was like, 'That's crazy. Cool. I want to do that.' That's literally everything I'm obsessed with as a hobby and in an academic environment."
Marlene Baldonado, a third-year elementary education major, is one of many performers, like Jarman, who share an intense passion for K-pop.
"For us, it's really just being able to kind of think outside of our own perspective and really explore the Korean culture through dance, and also kind of seeing music and dance in a new way," Baldonado said.
The performance included small groups' individual performances as well as a joint dance from all dancers. The collaboration between Dance 383 and SDSU Ignite was evident for the passion for K-pop at San Diego State University.
Cherry Sakura, another performer, who was interviewed for the class textbook, spoke about the rise in K-pop culture in the United States, and how this genre allowed her to find her community in San Diego.
"K-pop back (when I met Dr. Oh) wasn't very popular," Sakura said. "So it kind of focuses on  how I kind of struggled with resources (and) finding friends. Back then, I was by myself."
Dance 383 has created a space for students to form a community to foster their connection with K-pop.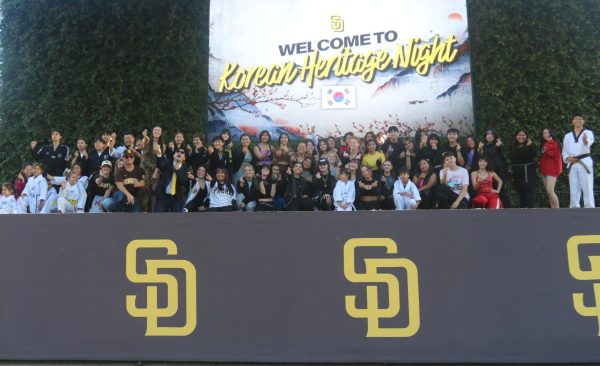 "As you can see, we have a lot of Asian American dancers and only very few of them are Korean," Oh said. "But I think Asian Americans seem to see themselves more through K-pop idols because of cultural proximity — in addition to embracing mainstream areas — so I think K-pop is also adding another platform for our community."
SDSU students can continue to enjoy this community as Dance 383 will be available every fall semester.
"It's a really cool opportunity," Jarman said. "And I'm very grateful that she allowed us to have that."