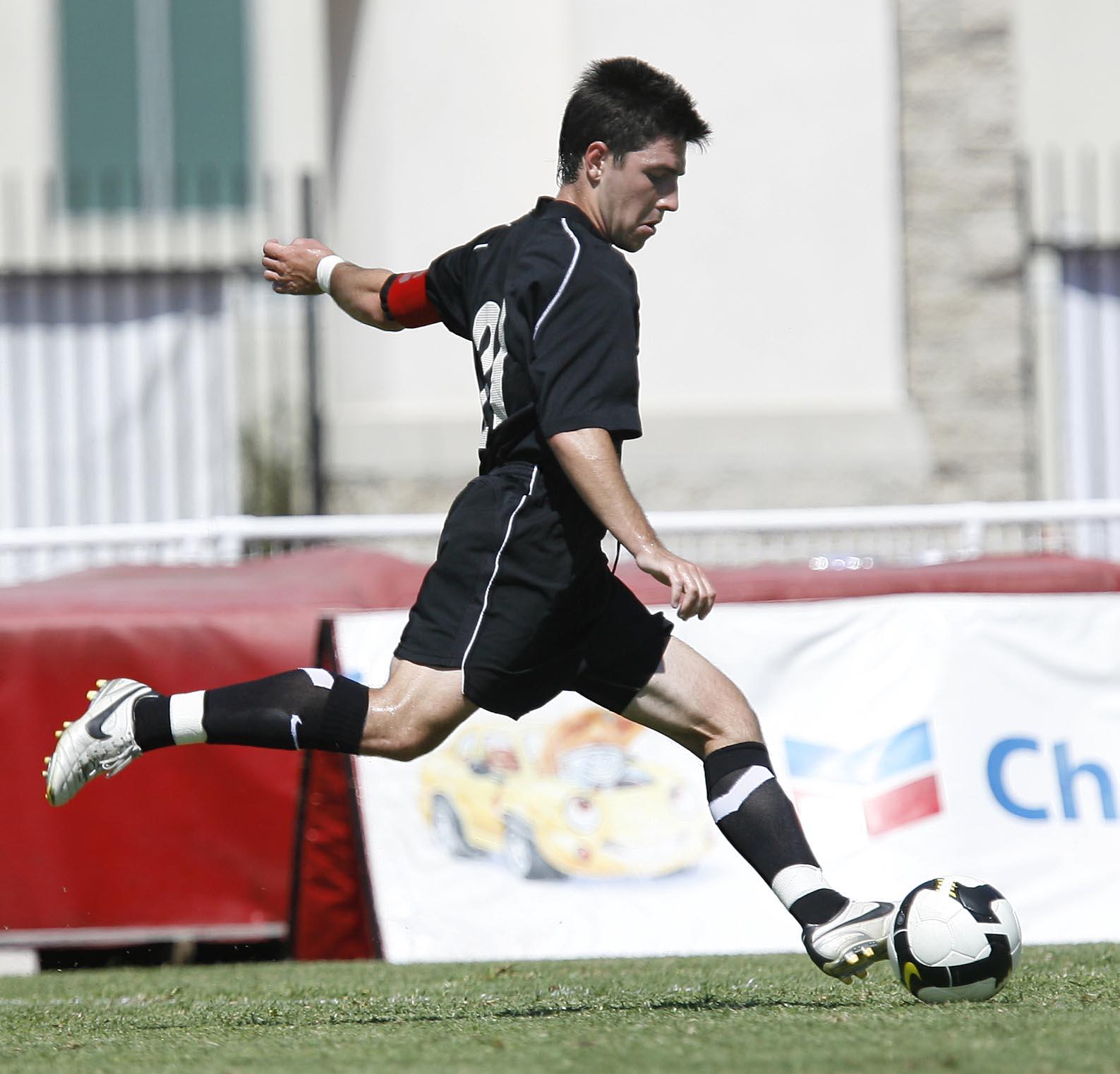 Glenn Connelly / Assistant Photo Editor
Saturday should be about as intense a game as you'll see from the San Diego State men's soccer team.
The emotions of Senior Day, the frustrations of a difficult year and the underdog feeling that comes with playing a nationally ranked opponent will all set the stage when SDSU takes on first-place UCLA in its final match of the season.
"It's always a little more emotional against UCLA," senior co-captain Dennis Sanchez said about taking on the perennial Pac-10 powerhouse. "Beating them would be a great note to go out on."
The Aztecs' biggest and final game of the year comes at a fortunate time for a team that appears to be playing its best soccer of the season. SDSU has won three straight games and is unbeaten in its last four, including a dramatic 1-0 victory over then-No. 7 California.
"Everybody wants to go out on top," fellow senior and co-captain Danny Ortiz said. "Getting that fourth win in a row would be a special finish."
That special finish would somewhat brighten a year most would call a disappointment. The Aztecs came into this season with Pac-10 title hopes after finishing in second place the previous two seasons, but were unable to overcome a myriad of injuries that affected the team.
"It's really important looking at the character of this team. We've really come together," head coach Lev Kirshner said about his team's current winning streak. "Danny (Ortiz) and Dennis (Sanchez) have done a great job. This is the team we expected from day one."
One senior who should not be overlooked is goalkeeper Jorge Rosales. After losing starter Brad Byrns to injury, Rosales stepped in and has anchored a back line that has allowed just one goal in its past three games.
"These past two years have been amazing," Rosales, a Cañada College transfer said. "I'm very grateful to the opportunities that have been presented to me by the coaching staff. Not that many players have come from where I've come from. It's been the best years of my life so far."
That mantra ties into Rosales' favorite Spanish saying, no pasa nada, or "nothing happens.'
"The world's not going to come to an end based on one soccer game," Rosales said. "You've just got to keep focusing and moving forward."
When: 1 p.m., Saturday
Where: SDSU Sports Deck
Why to watch: SDSU looks to close out the season on a four-game winning streak by beating the Bruins on Senior Day.