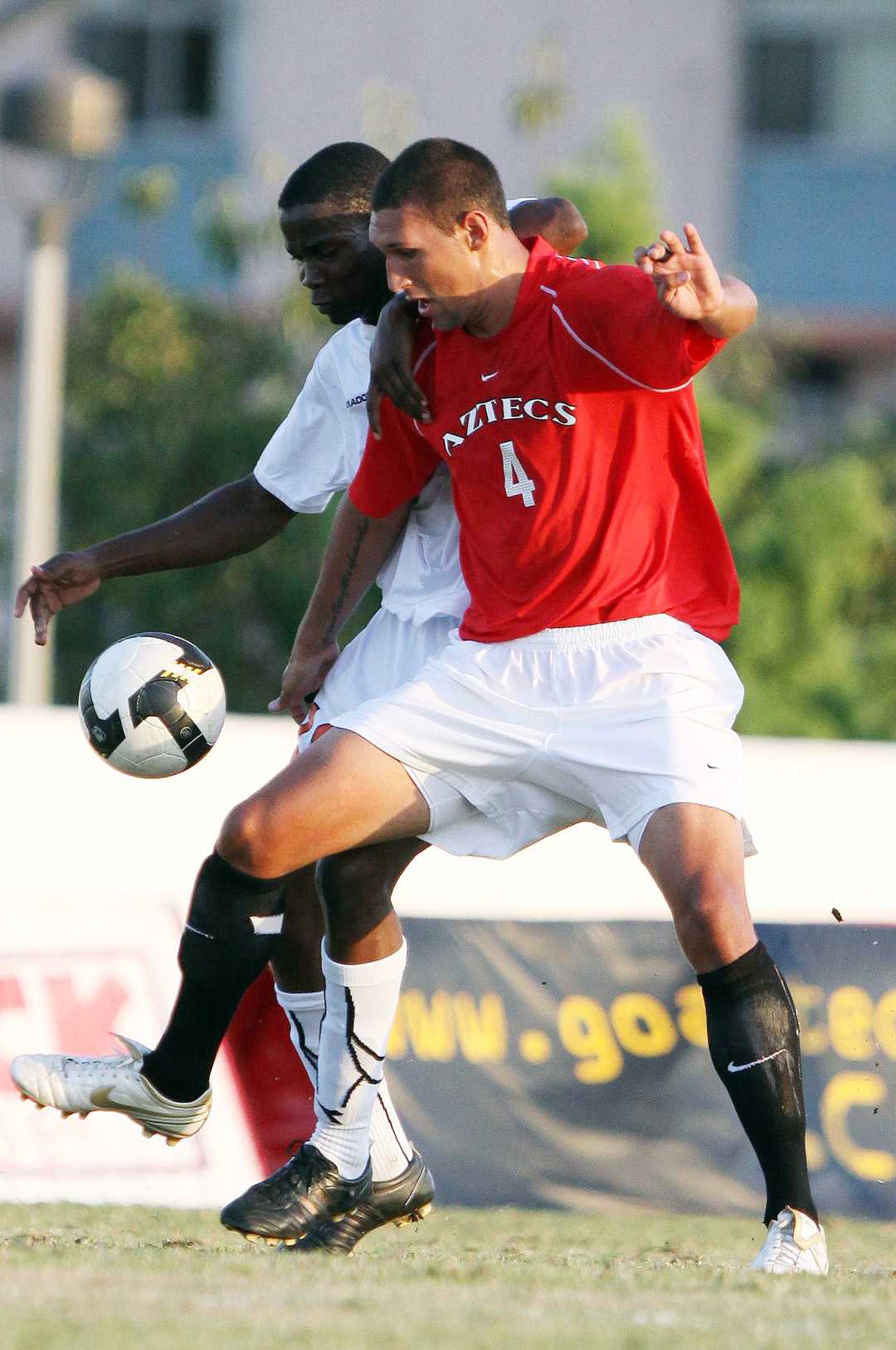 David J. Olender / Photo Editor
Lev Kirshner thought his squad had defined an all-time low last year when the San Diego State men's soccer team won just one of its final eight games.
The head coach might have to reach for a dictionary, though, to find the appropriate term to describe this season's struggles.
"This is one of the most difficult years," Kirshner said. "I've had similar records with teams that aren't on the same ability level (as this team). It's been an emotional roller coaster. There have been so many different reasons and variables."
The Aztecs (3-8-3, 1-3-3 in Pac-10 play) have just one home win this season, which came on Sept. 7 in a 6-0 victory against Albany.
The team will be relegated to spoiler duty this weekend when Stanford (3-8-2, 1-3-1) and second-place California (7-2-4, 2-1-2) come to San Diego for games on Friday and Sunday, respectively.
While the team hasn't met the lofty expectations coaches and players set for the team, the Aztecs have been in just about every game this season. Just one of the team's eight losses has been decided by more than one goal.
"It's especially difficult because the team has played so well," Kirshner said. "We haven't been doing what we've want to do in terms of showing the fans victories."
The season hasn't just been hard on the coaching staff. Players expected even bigger things following a 2007 season in which SDSU was at the top of the Pac-10 well into the latter part of the year. The players, with the seniors in particular, have had a hard time dealing with the struggles.
"It's just been really tough," senior co-captain Danny Ortiz said. "We haven't been blown out by any means, just unlucky in a lot of our games. At this point, we're just going to go out and play for pride and try to win."
Kirshner knows these are difficult times to get his team up and ready to play games that are essentially meaningless, but he knows the players he's recruited have the will and pride to persevere and move forward.
"If you have the character it shouldn't be difficult to reach back with our pride regardless of whether we're playing for an NCAA tournament bid or a Pac-10 title," Kirshner said. "Every time we step on the field we want to give our best and be motivated."