SDSU's Bailey Ewing knows how to win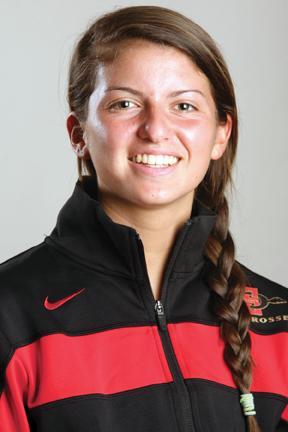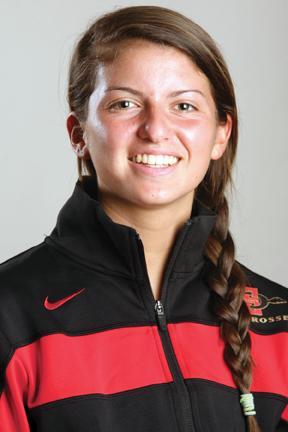 When freshman attacker Bailey Ewing of the San Diego State women's lacrosse team took the field to face Cincinnati, she was determined to help lead her team to its first-ever win.
The stage was set. It was near-perfect sports weather; a calm, 50-degree night without the snow or rain the East Coast lacrosse players often endure.
The home crowd was filled with enthusiastic students, proud families and other supporters. The adrenaline was pumping and the girls were hungry for a win in the first home game of their inaugural season.
In a back-and-forth game, SDSU used a strong second half and a gutsy performance from Ewing to win 14-9.
The Aztecs needed every goal Ewing accounted for, as she matched the margin of victory with a team-high five points, tallying four goals and an assist.
"It was such a rewarding experience to get our first win," Ewing said. "It was a really exciting game and we worked together as a unit."
A native of Reisterstown, Md., Ewing was a tri-sport athlete in high school, excelling in basketball and tennis as well as lacrosse. She attended McDonogh School, a high school known for its elite lacrosse program; her team was the top-ranked team in the country her senior year, following an undefeated season.
According to SDSU head coach Kylee White, coming from a successful high school program has greatly helped Ewing at the college level. She knows what it takes to win, and she leads by example on the field.
"Her background has allowed her to come in and be confident out there," White said. "Coming from such a dominant program has really helped her develop into a leader for us."
Ewing has made quite an impression on her teammates and coaches since enrolling at SDSU. After a demanding fall offseason that consisted of strength and conditioning workouts, practices and scrimmages, Ewing earned the respect of her peers by continuously working hard.
It became clear that she was seen as a leader when her teammates voted her as one of four team captains. Becoming a captain was a goal Ewing had set for herself when she arrived, and she was thrilled when she was selected.
"It was awesome to be named a captain and it was a big deal to me," Ewing said. "This is the inaugural season and we are laying the foundation for this program. We are starting traditions that will be carried on from here on out."
Off the field, Ewing plans to major in business. She hopes to someday have a job behind the scenes with ESPN, but admits she is a bit young to be thinking about a career after college.
For now, Ewing wants to focus on lacrosse. Although the first season is expected to be tough at times, she can't help but think about the potential success her team could see as it matures.
There is no substitute for experience, and Ewing and 23 other freshmen will see plenty of game action for years to come. If they continue to improve, the sky is the limit for these girls once they are upperclassmen.
"This year our focus is to improve every day. As we get older we are just going to keep getting better," Ewing said. "We are going to have so much chemistry, and we are going to be a really good team in the future."
The Aztecs are back in action after a 12-day break when they play St. Mary's at 7 p.m. on Friday at the Aztec Lacrosse Field.