Egyptians rally for democracy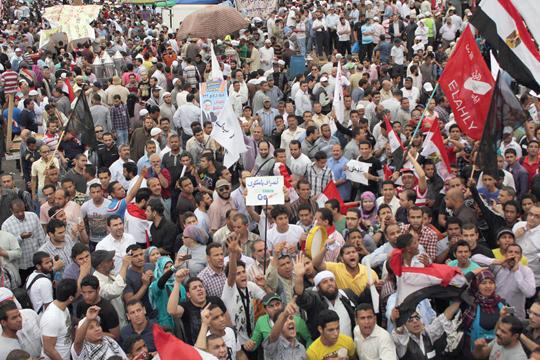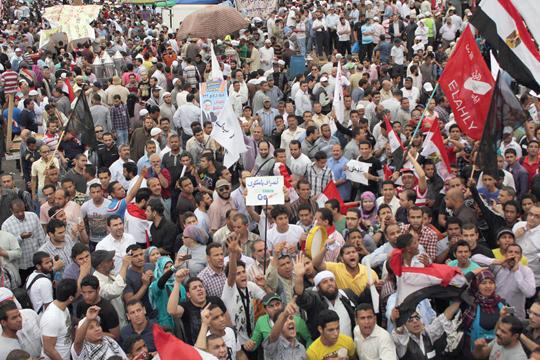 With the Egyptian presidential election, set for May 23 and 24, quickly approaching, thousands of Egyptians from differing political spheres took to protesting in Cairo's Tahrir Square on April 20 in defiance of remnants from Hosni Mubarak's administration and the military rule that took power after Mubarak's expulsion in January.
The protest began after Egypt's election commission disqualified 10 of the 23 candidates running for the presidency. Muslim Brotherhood's Khairat el-Shater was among the disqualified, along with Hazem Salah Abu Ismail, a conservative Islamist leader.
Reem Nour, a former San Diego State student who graduated in 2010 with a double major in journalism and political science and is now a news reporter and anchor for Nile TV International said, "some of the demonstrators accused officials of manipulating the presidential elections so that they could extend their powers."
To suppress the remnants of the past regime, the "Disenfranchisement law," which prevents anyone who was involved in the Mubarak regime in any way to run for the presidency, was passed a few days ago. The new law, however, begs the question of whether it is undemocratic in itself.
"Things have been really unstable, confusing and crazy here and people don't know what's going to happen anymore," Nour added. "There's a lot of underlying political tension and frustration."
Regarding the current state of Egypt, Nour said, "There's a lot of controversy and debate surrounding the legitimacy of the parliament, the formation of the constituent assembly and drafting of the constitution … At the end of the day, I've learned that nothing is ever far-fetched anymore and you have to expect the unexpected."