Students boost dental health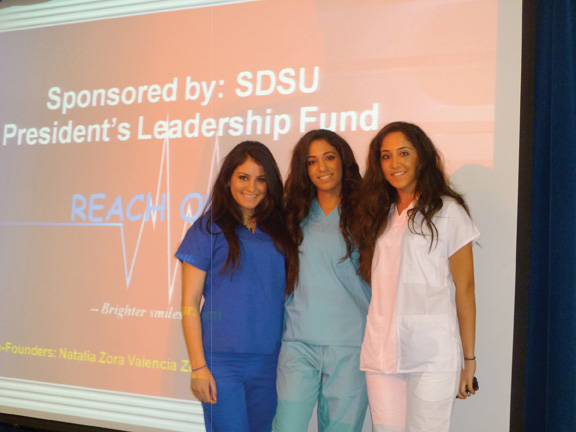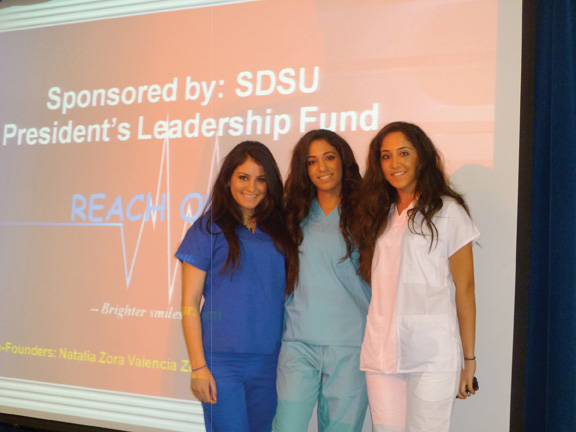 Two years ago, three biology students joined the Health and Dental Outreach project that aims to educate large groups of refugee children in San Diego about the importance of dental health care.
San Diego hosts the second largest refugee community in the country. Many of these children belong to immigrant and refugee families from the Middle East and have received little or no education about dental health during their lives. The focus of this group is to provide the refugee children with both the education and materials needed to live life with a healthy smile.
"We want to start early to prevent any danger to their dental health," Health and Dental Outreach member, Claudia Hammi said. "We often give presentations to kids that have absolutely no knowledge of the basics."
The group is not recognized as an official student organization, but it has been awarded by the SDSU President's Leadership Fund. This fund awarded the group $15,000, which it used to buy toothbrushes, library books and a giant mouth to serve as a visual aid during its presentations. Additionally, the group received a donation of 400 toothbrushes from the San Diego County Dental Society.
The group's main focus is to reach elementary schools throughout the county with the "most minorities and unprivileged backgrounds," according to Valencia Zora, who also makes up part of the trio. So far, the girls have given countless presentations in various elementary schools and St. Peters Chaldean Catholic Church, with groups that vary from 200 to 700 kids.
The group started working in San Diego after meeting with Rhonda Kalasho, who founded the Health and Dental Outreach at the UCLA in 2010.
According to Zora, the most challenging thing is to talk to elementary school directors about allowing them to give presentations during school hours.
"But once (the presentation) is there and going, they really like it," she said.
"We try to make our presentations really interactive so they can learn more from them," Zora said. "And it really helps that we know Arabic and we can translate for them if there is something they didn't get."