Lebanon warns Israel amidst cease-fire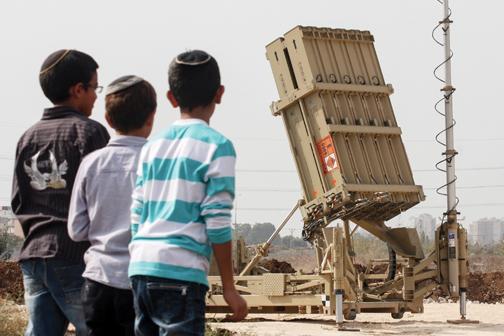 The leader of Lebanon's Hezbollah, Sayyed Hassan Nasrallah, warned Israel on Sunday that the Shi'a Islamic militant group would launch thousands of rockets onto cities across Israel if there was ever an attack on Lebanese soil.
Nasrallah's warning words came four days after an eight-day dispute between Israel and the Islamist Hamas rulers of Gaza. Egypt and the U.S. helped broker the cease-fire between Israel and Hamas as Israeli ground forces gathered near the Gaza border for a possible ground invasion.
The cease-fire took effect on Wednesday, ending the onslaught that lasted from Nov. 14 to 21. More than 160 Palestinians were reported dead, many of whom were civilians, as well as six Israelis.
Nasrallah's speech was created via a video link to the tens of thousands gathered in Beirut to mark Ashoura, the annual Shiite commemoration of the martyrdom of the Prophet Muhammad's grandson, Imam Hussein.
Nasrallah said Hezbollah's response to any attack would eclipse the rocket fire launched from the Palestinian territories.
"Israel, which was shaken by a handful of Fajr-5 rockets during eight days—how would it cope with thousands of rockets which would fall on Tel Aviv and other cities … if it attacked Lebanon?" Nasrallah said.
The Iranian-manufactured Fajr-5s were the most powerful and longest-reaching rockets fired from Gaza, with 75 km range and a devastating 175 kg warhead.
"If the confrontation with the Gaza Strip … had a range of 40 to 70 km, the battle with us will range over the whole of occupied Palestine—from the Lebanese border to the Jordanian border, to the Red Sea," Nasrallah said.
As a result of the Israeli 2006 attack on Lebanon, two Hezbollah fighters were captured in a cross-border raid, which led to more than 1,200 deaths in Lebanon and 160 deaths in Israel. During this 34-day war, Hezbollah fired at least 4,000 rockets into northern Israel.
According to a report from Al-Jazeera, Hezbollah has accumulated deadlier arsenals than Hamas since the war began, totaling approximately 50,000 missiles that could potentially reach Tel Aviv and Jerusalem.
"The time when Israel could terrorize us has expired," Nasrallah said.