Sustainable Shredding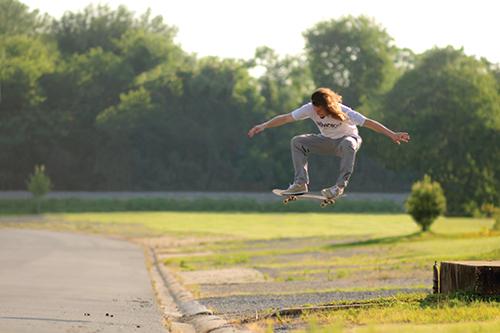 Hang on for a minute...we're trying to find some more stories you might like.
The fall semester is finally here and the mass hustle and bustle of students flooding the campus walkways to their first classes is apparent.  However, many students opt for a more efficient mode of transportation—the skateboard.
Skateboards are an easily maneuverable and portable way to get from class to class.  As skateboarding becomes increasingly popular each year, more boards are sold.  The rise in skateboard manufacturing contributes to the maple deforestation in North America.
Oceanside company Bamboo Skateboards looks to put a stop to maple deforestation by offering sustainable board alternatives with its bamboo shortboards and longboards.  Bamboo is a grass, it grows quickly and in large amounts.  An average bamboo chute takes three-five years to mature, while a single maple tree takes about 60 years to fully mature. Bamboo also has a higher tinsel strength than maple, creating a sturdier skateboard.
Bamboo Skateboards took advantage of the market for sustainable skateboards since its conception in 2008.  Bamboo Skateboards use 70 percent bamboo and only 30 percent maple in their decks.
"When it comes to the skate industry, we're really the only one completely focused on sustainability and protecting the environment for the future," Director of Sales and Marketing Mark Olson said in an online video.
Bamboo Skateboards use bamboo directly from China.  The store's bamboo is cut by axes in "managed forests," manufactured into boards and shipped to the U.S.
Bamboo skateboard not only help the environment, but also have better performance than the traditional maple board.  The bamboo board has a better "pop" for doing tricks.  Skaters care more about the performance of the deck rather than the sustainability aspect, Olson said.
Unfortunately, saving the forests one skateboard at a time comes with a price.  Bamboo Skateboards is currently trying to raise money for an ad campaign through the use of crowdfunding.
"Crowdfunding is basically people caring about something and essentially donating to that cause," Olson said.  "However, they are getting something in return."
Bamboo Skateboards is using the website Indiegogo as the source for its crowdfunding campaign.  Depending on the contributions made, donors may receive a social media shoutout, T-shirt, skateboard or autographed boards from musicians and professional skateboarders.  Bamboo Skateboards' goal is to raise $15,000 to put toward a national ad campaign and brand awareness.  The company has received a good response so far.
"It's a great way for a small company to gain funds without selling their soul," Olson said.
Looking into the future, Bamboo Skateboards plans on expanding its reach across the country.  The store has already established itself within San Diego, but Bamboo Skateboards wants skate shops to sell their boards as a sustainable alternative, Olson said.  Currently Bamboo Skateboards supplies its boards as far as the Philippines, Brazil and Europe, but its retail reach still needs to expand across this country.
"One goal for me as sales director is to say we have our boards in every city of the US," Olson said.
Bamboo Skateboards showcased its products at the past two San Diego State GreenFest events.  The company had its different types of boards on display and demonstrated them to students and like-minded businesses.  SDSU's GreenFest is an event that Bamboo Skateboards is looking forward to attending this year.
"We'll be there," Olson said.
According to the Bamboo Skateboards website, SDSU plays a huge role in changing the mind-set of college students to be more green.
"Engaging with students and staff alike, it was evident that SDSU is a campus that is in the forefront of living sustainably."

About the Writer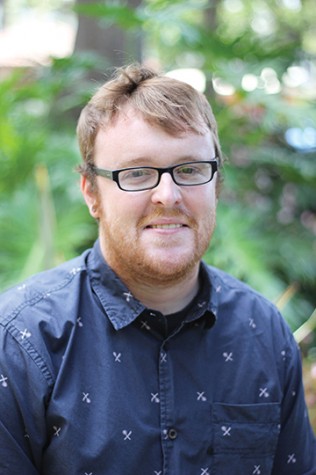 Nick Knott, Entertainment Editor
Nick is a journalism senior and in his second year at the Daily Aztec.  After starting as a staff writer in the features section, Nick switched to entertainment...