Weekend Picks: Block Parties and Roommates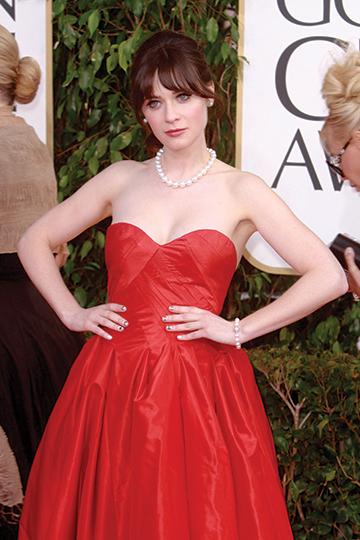 Every Thursday, writers Alek Sanchez and Ryo Miyauchi will recommend entertainment picks for readers to check out.
Alek's Pick: "Mad Decent Block Party"
The partying never stops here in San Diego! Major Lazer and crew end their nationwide Mad Decent Block Party tour right in San Diego's own Petco Park. The electronic dance music duo of Diplo and Walshy Fire come together as Major Lazer, and they're ready to take over San Diego with their wild on-set antics and over-the-top crowd interactions, including Diplo's famous "Twerk Wall".
Headlining alongside Major Lazer, is moombahton producer Dillon Francis and dubstep pair Zeds Dead. Dutch duo and longtime veterans of the EDM scene, The Partysquad, are also set to perform. Opening up for the Block Party are live electronica band Big Gigantic, Chicago rapper Sasha Go Hard and L.A.-based producer and DJ Samo Sound Boy. Other performers will be announced later.
Making their debut, right here in San Diego, is a little-known group called Jack U, a collaboration of Diplo and Skrillex. What's going to happen when two of the biggest names in electronic music perform together? No one knows, but the anticipation alone is nerve rattling. One thing is for certain-the energy is going to be wild, and this will truly be a performance of the ages.
Tickets and information can be found at maddecentblockparty.com.
Ryo's Pick: "New Girl"
In a matter of days, television's favorite roommates will make their return. "New Girl" will be back with its third season  starting Sept. 17th on FOX. For those not acquainted, "New Girl" is centered around the friendship of four roommates: Jess (Zooey Deschanel), Nick (Jake Johnson), Schmidt (Max Greenfield), and Winston (Lamorne Morris), along with Jess' best friend Cece (Hannah Simone). The five get into funny situations every episode with plenty of laughs and romance.
Throughout the series, there have been two on-again, off-again relationships. Fan favorite couple Nick and Jess finally came together after lingering on the question of whether or not they should in past seasons. Meanwhile, the split of Schmidt and Cece, had been a constant dilemma in season two, especially with Schmidt's ex-girlfriend from college Elizabeth (Merritt Wever) entered the scene. Viewers will have to wait and see to figure out how these love stories will turn out.
Another thing to watch out for in the next season of "New Girl" is the return of Coach (Damon Wayans Jr.), a character that only appeared in the pilot episode. How Coach will fit into the show has been a big speculation since the announcement of his return.
One thing for sure is the guaranteed laughs "New Girl" will bring in its third season. Huddle around the couch next Tuesday at 9 p.m. Tune into FOX's season three premiere of "New Girl."
Information about "New Girl" can be found at fox.com/new-girl.
ALSO READ: Weekend Picks: Time for booze and art
Image courtesy of Kirk McKoy Los Angeles Times/mct