'Short Term 12' lives up to honors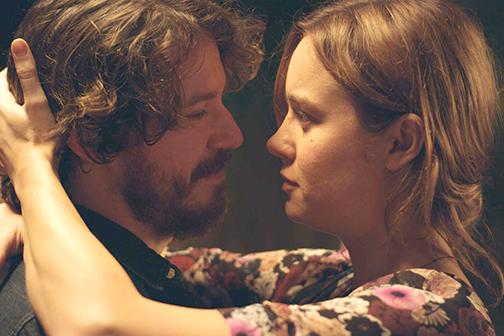 Watching "Short Term 12" is similar to finding out that a first-rate indie music band is starting to become famous. Aztecs who have taken classes, such as "Writing for TV and Film," with professor Lee Marshall, have seen short films directed by former San Diego State alumnus, Destin Daniel Cretton.
His memorable original mini comedic drama, "Short Term 12" won the Jury Prize at the 2009 Sundance Film Festival for short filmmaking. Earlier this year his feature-length adaptation received the 2013 South by Southwest Film Festival Grand Jury Narrative Feature and the Narrative Audience Award. I am happy to report that the flick lives up to the honors bestowed upon it.
Anyone afraid that the original "Short Term 12" could not be expanded will have his or her fears put to rest after the opening scene. The sequence, involving a funny extended conversation, is a refreshingly original showcase of writing and acting. The introduction ends with a bang, a suspenseful extended chase that won't be spoiled in this article.
There are many wonderful interpretations of memorable moments from the original short. Credit should go to Cretton for making these reenactments feel natural, as opposed to seeming too rehearsed or polished.
The writer-director has plenty of surprises in store for people who have seen the short multiple times as well as those uninitiated. This is partially because the extended running time allows the characters to have more depth than they did in a half-hour silver screen story.
Grace (Brie Larson) works with her extremely upbeat boyfriend, Mason (John Gallagher Jr.) at a group home for at-risk teenagers. Grace's life is deeply affected by the bond that she has with Jayden (Kaitlyn Dever), a psychologically damaged teen with a sharp tongue and many personal demons.
Those who are familiar with Larson for her charismatic work in "21 Jump Street" and "Scott Pilgrim vs. the World" might be surprised by the complexity she displays in "Short Term 12." Larson examines so many different emotions from explosive anger to understated happiness that she is always sympathetic.
Gallagher provides plenty of big laughs and optimism as Mason. Some cynics will probably say Mason is too good to be true, but he adds much needed light to a world that is sometimes darkly bleak. Gallagher finds the soul and humanity to Mason, especially in a tear-inducing speech he gives at a party late in the picture.
Dever proves herself to be a talent to watch as the frequently sarcastic Jayden. Even when showing violent rage, you always feel for Jayden because of Dever's heartbreaking performance.
Cretton made a wise choice in allowing Keith Stanfield to reprise his role from the short, as the intense, but very talented Marcus. Stanfield once again impresses with his subtle expressions and has some powerful moments with Larson and Galllagher.
If I had more space, I could go on about how much "Short Term 12" impacted me from its messages about the rewards of helping others. Just know that this independent production is a complete success. Casual audience members will enjoy it, but SDSU students who are familiar with Cretton's work will likely exit the theater with a fist pump.
Information about "Short Term 12" can be found at shortterm12.com.
ALSO READ: Aztecs talk new film and education