SDSU Common Experience makes a spash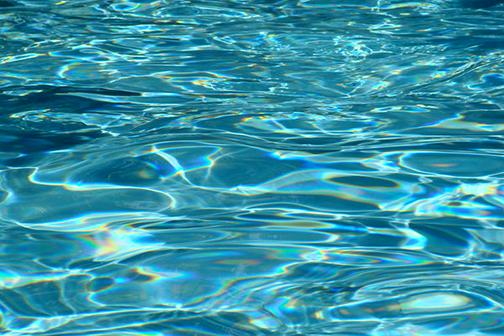 This year, the Common Experience at San Diego State is focusing its academic endeavors on the broad interpretive theme of water.  The campaign began as a summer reading program in 2004, and has since evolved into an annual series of campus-wide lectures, seminars, plays and art shows focused on a common theme.
Director of Academic Engagement Programs Jose Preciado said eight departments and schools encompassing the arts and sciences have agreed to participate, and more are expected to join.
SDSU will partner with faculty from other universities as well as experts in the community to host a yearlong series of learning experiences about water.
"What these experiences are, are opportunities to interact with staff, other students and faculty, and the leaning … is academic," Preciado said.
The switch to a theme as essential as water has made it easier to attract attention to the program.
"It also is helpful that in the last few years the whole idea of sustainability, of being good stewards of our resources and sharing our planet, all of those kinds of important areas of study and areas of concern, have become very popular in the campus," Preciado said.
Events kick off on Oct. 25 with a lecture by Professor Devon Pena of the University of Washington, who will be addressing issues of environmental justice and community efforts to redress inequalities relating to water.
A panel organized by the Department of Geography at SDSU will gather three local experts from water conservation organizations, water project corporations and the San Diego County Water Authority on Oct. 30 to discuss the water supply in San Diego.
Students are encouraged to participate in the experience.
The SDSU School of Art, Design and Art History is also organizing a juried exhibit of artwork with the theme of water to take place next March.
The Zahn Innovation Center at SDSU, as part of the Zahn Challenge, is offering awards of $7,000 and $3,000 in first and second place prizes to contestants in two categories: best water-based project and best water-based enterprise.
The Zahn Innovation Center is accepting applications for both the categories now through Oct. 6, and finalists will go before a panel of judges in mid-November. Contest winners will receive the awards in installments contingent on the progress they make in developing a water-based project or enterprise with a social impact.
Christian Zaragoza, an Urban Studies senior and intern for The Common Experience, does business from an office on the second floor of the administration building on campus, where he offers spring or mineral water to guests.
In 2012 Zaragoza travelled to Honduras with Water Brigades—of which he is currently SDSU chapter president—to install an irrigation system in a small village.
He said the people seemed happier and more content when provided with the necessities such as water.
For a full list of currently scheduled and to-be-announced events and to find literature on water, visit the website.