Hollywood Happenings: Starring Scarlett Johansson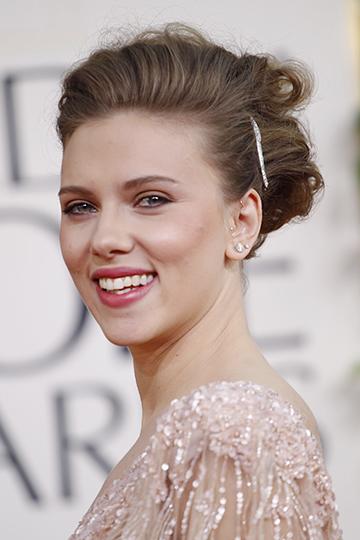 Celebrity of the week:
Scarlett Johansson has been named Esquire magazine's sexiest Woman Alive for 2013. "The Avengers" actress is the only woman to be given the title twice, according to Eonline. Other women to be named "sexiest alive" by the magazine include Mila Kunis, Rihanna, Minka Kelly, Kate Bekinsale and Halle Berry. Johansson was first given the title in 2005. The issue featuring Johansson will be available on Oct. 15.
Sightings:
Miley Cyrus stopped by the "Today" show in New York to preform her two radio hits "We Can't Stop" and "Wrecking Ball," both off her new album "Bangerz." Host Matt Lauer interviewed Cyrus about the recent controversial MTV Video Music Awards performance to her "Wrecking Ball" music video, as well as her recent photos from the Rolling Stone magazine photo shoot. The young singer explained she's not going through a phase; she's just being herself, said Eonline.
Also seen in New York were model Miranda Kerr and her son, Flynn. The cute duo was out for lunch in the city, reported Popsugar. Kerr just recently returned from Paris, where she modeled for Paris Fashion Week. Flynn must be used to all the photographers when he's with his famous parents, because he waved to the paparazzi while holding his mom's hand.
Romance:
Wedding bell rumors are flying overseas. There's speculation that Prince Harry is ready to settle down with his girlfriend, Cressida Bonas, and marry her. According to Enews, a source explained, "Seeing Prince William and Kate [Middleton] get married and settle down has had a real effect on Harry. He's just seen how happy they are and he's realized that he wants that too."
On a less serious note, "Vampire Diaries" actress Nina Dobrev and "Dancing with the Stars" dancer Derek Hough were spotted out for a date night in Los Angeles this weekend. According to Popsugar, this is the couple's first public appearance since it became known that the two were officially an item. They met through Hough's sister, Julianne, who is also friends with Dobrev.
Trivia:
[dropcap]1[/dropcap] In between sitting down and drinking, standing up and more drinking this Compton rapper also has his own record label named "Top Dawg Entertainment." He also had his music featured on "The Hangover III" soundtrack.
Eminem
Lil Wayne
Kendrick Lamar
Rick Ross
[dropcap]2[/dropcap] This 21-year-old model who has been on the cover of Sports Illustrated Swimsuit Edition for the past two years is also a five-time world champion equestrian. If you can't get enough of her, you can watch her dance to the song "Teach Me How to Dougie" in her YouTube sensation video, which has more than eight million views.
A. Kate Upton
B. Adriana Lima
C. Chanel Iman
D. Karlie Kloss
[dropcap]3[/dropcap] This actor was born "winning" as Carlos Irwin Estevez to a famous actor father. Before appearing on the sitcoms "Two and a Half Men" and "Spin City," he had success in his earlier career with the 1980s movies "Wall Street" and "Platoon."
A. Tom Cruise
B. Charlie Sheen
C. Michael J. Fox
D. Mario Lopez
Answers: 1. C 2. A 3. B
Also read: Hollywood Happenings: Starring Jennifer Lawrence  
Photo courtesy of Jay L. Clendenin/LosAngeles Times/MCT