Roger Ebert's legacy remains strong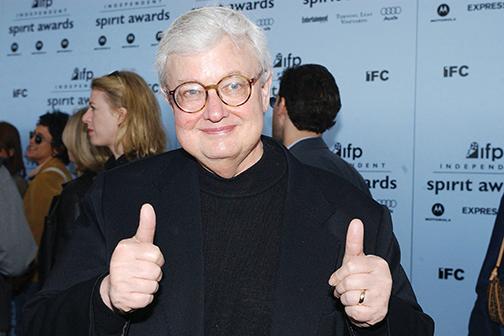 It's been more than half a year since Pulitzer Prize winning critic Roger Ebert died of thyroid cancer at the age of 70. His death was a shock—he seemed to still have a lot of energy and spirit shortly before his passing.
I never met Ebert in person, but we became email pals after my uncle had a chance meeting with him. Our conversations were very meaningful, and he encouraged me to follow my passion and change my major to television, film and new media.
Numerous actors, directors and writers shared their feelings about the iconic critic after he died. He influenced many people about how they viewed all kinds of films, from classics to schlock.
Although I was heartbroken after hearing the news about his death, I'm happy that Ebert left such a huge legacy. His contributions to criticism are still being celebrated on a weekly basis through his website, RogerEbert.com which includes Ebert's classic reviews as well as articles and reviews by contributors, including his wife, Chaz.
In 2014, "Hoop Dreams" director Steve James will release his documentary adaptation of Ebert's autobiography titled, "Life Itself." As a fan of his book, I can't wait to see how James adapts the bittersweet memoir for the screen.
Despite his tragic end, Ebert was an optimistic man who will always be remembered as one of the most influential critics who ever lived. I am happy that he continues to be an inspiration to moviegoers from around the world.
Also Read: Say a big hello to 'The Last Goodbye'
Photo courtesy of Lionel Hahn/Abaca Press/MCT