Sneaker swap laces up for second event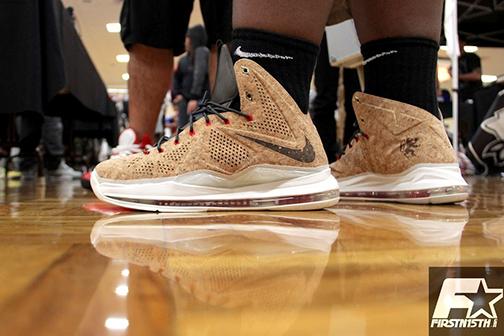 Hang on for a minute...we're trying to find some more stories you might like.
For some people they're solely shoes, but for others, they are collectors' pieces, crown jewels and holy grails.  This is because finding the perfect pair of sneakers is a challenging yet rewarding experience.
The upcoming San Diego Sneaker Swap wants to make that experience a little easier.  Coming off an already successful event earlier this year, the swap returns to the Scottish Rite Event Center to provide another venue for local shoe collectors to convene.
Lamarae Dangerfield is one of the founding members of the San Diego Sneaker Swap.  He and his friends came up with the idea last December after discovering other cities host similar events.
"(We) were sitting around online looking at different sneaker events and wondering why they hadn't come here, knowing that there is a big sneaker population here," Dangerfield said.  "Why not just do our own?"
Dangerfield and his friends acted quickly by taking flyers to local stores and promoting the idea.  They received a positive response and held their first swap in April.  The event was a success, drawing more than 700 attendees.
"That was the best case scenario," Dangerfield said.  "It was what we hoped for."
Now, the San Diego Sneaker Swap team is gearing up for its second event of the year.  It will once again be held at the Scottish Rite Event Center on Oct. 26 from 12-5 p.m.
The sneaker swap is a community-based experience. Attendees have the opportunity to network and talk to like-minded people in the local sneaker community, Dangerfield said.  All walks of life come to the events making them highly diverse for sneaker enthusiasts.
"Every age group (is there)," Dangerfield said.  "Parents bring their kids, some people are in their 40s and 50s, and every race; all buying and selling shoes."
The event consists of vendors and collectors selling their product and personal collections.  Booths are set up for all participants to sell and trade their shoes face-to-face with buyers. This dynamic changes the typical buying experience because shoppers have the opportunity to haggle for the best possible price.
"You can really negotiate and barter to get what it is that you need, instead of having to pay a set price at a store," Dangerfield said.
The San Diego Sneaker Swap also hosts local brands who set up shop and promote their products.  Local companies such as 5&A Dime, The Fresh Yard, HDQTRS and 9Five Eyewear will all have booths at the event.
9Five is the title sponsor of the upcoming event and is a San Diego-based eyewear company that is owned and operated by San Diego natives.  After seeing how popular the last event was and how well it sold its product, 9Five decided to take the title sponsorship for the upcoming event.
The San Diego sneaker community is a very fickle and niche market, which was captured by the event last time, 9Five President Mike Metcalf said.
"We were impressed at how well they did it the first go around," Metcalf said.
Free giveaways and raffles for collectible shoes are some of the exciting things in store for the upcoming event.  Food trucks will also be serving food on the street outside the venue.
Presale tickets for the event can be purchased at local stores such as Kolorblind, Rosewood San Deigo, 9Five and Overload.  They can also be purchased on Eventbrite at Sdsneakerswap.eventbrite.com.
Moving forward Dangerfield wants to have the event every six months.
"(We) want to give people enough time to miss the event and want to come back," Dangerfield said.
Photos courtesy of San Diego Sneaker Swap.

About the Writer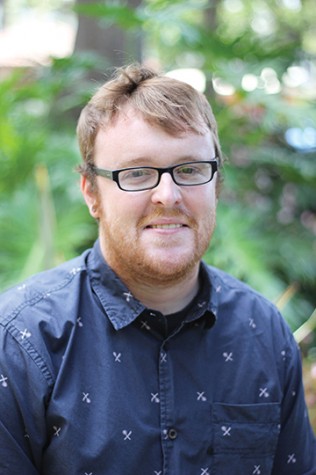 Nick Knott, Entertainment Editor
Nick is a journalism senior and in his second year at the Daily Aztec.  After starting as a staff writer in the features section, Nick switched to entertainment...