Plenty of exciting adventures left for 'The Simpsons'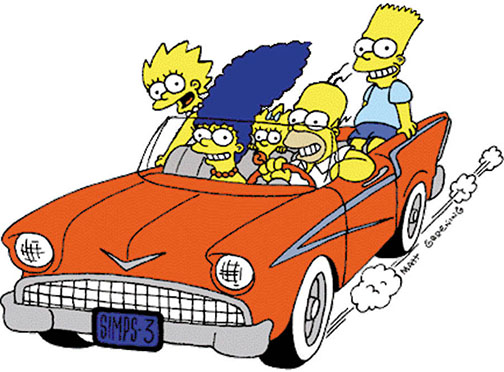 It's amazing to find out that the longest-running American sitcom, "The Simpsons," has a connection to San Diego State. Julie Kavner, the voice of blue-haired Marge Simpson, is an SDSU alumna who continues to impress with her vocal performance after 25 years on the air.
This season opened strong starting with a clever full-length parody of "Homeland," called "Homerland," a visually impressive Halloween special "Treehouse of Horror XXIV," featuring an introductory sequence from "Pan's Labyrinth" director Guillermo del Toro, and a heartfelt story of friendship titled "YOLO."
Unfortunately, there was tragedy behind the scenes when Marcia Wallace, the voice of Bart Simpson's fourth grade teacher, Edna Krabappel, passed away in October. The series poignantly paid tribute to her in the opening and closing moments of "Four Regrettings and a Funeral."
The rest of the season features intriguing plots that include a crossover from creator Matt Groening's acclaimed science-fiction show "Futurama." Because this beloved cartoon has come to a close, it will be exciting to see the crew of Planet Express again on the boob tube.
A future misadventure that should be very entertaining is a script written by one of the biggest forces in the comedy world today, Judd Apatow. He apparently wrote it 22 years ago and after more than two decades, the story has been rewritten and will finally air. Ironically, he will guest star in another episode with several members of his "acting troupe" including Paul Rudd, Seth Rogen and Leslie Mann.
With so much more left in Season 25 and confirmation that "The Simpsons" has been renewed for another season, there are still a lot of laughs to be expected with the dysfunctional family. Getting to hear many comedically talented performers, as yellow people, in the next couple of months should be a treat.
Also read: Professor loves legendary auteurs 
Photos courtesy of Chicago Tribune/ Francis Specker/Landov/MCT