OMFG promises to be a fun New Year's Eve event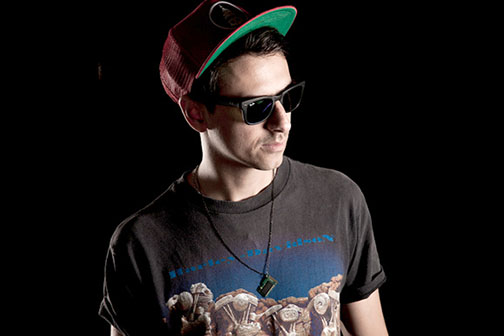 When it comes to New Year's Eve, there always seems to be a million different options for starting 2014. Whether it's staying at home cuddling up on the couch with a cup of hot chocolate and that special someone or going out to a nightclub, there's no wrong way to celebrate. However, for people who love electronic dance music, live DJs and dancing until the wee hours of themorning, the OMFG! New Years Eve 2014 music festival is a perfect celebration.
OMFG! NYE SD is an annual rave held at the Valley View Casino Center on Dec. 30 and Dec. 31. This year's DJ lineup is sure to keep the night going, even after 2 a.m. when other nightclubs will be closing their doors.
The event, which starts at 9 p.m. and continues until 4 a.m. both days, will bring in some big international names, including DJ Snake, Laidback Luke, Madeon, Nero, Feed Me and Nervo. The big international headliner is Boys Noize, who was voted by Rolling Stone magazine as one of the top "DJs That Rule the Earth."
However, there are still plenty of American DJs that will be spinning, including Brazzabelle, Bro Safari, Cole Plante, GTA and Henrix. Diplo, who not only DJs, but also produces songs with artists such as M.I.A., Snoop Dogg, Bruno Mars and Shakira, is almost guaranteed to play the remixed radio hits he's produced that everyone can sing along to. Even the local trap DJ known as ookay, who has been putting his mark on the electronic music scene in the past three years playing at local venues including Voyeur, was invited and will be pumping up the energy.
There's no need to worry about not being able to enjoy a nice cocktail for the midnight countdown. Those who are 21 and older can grab an alcoholic beverage inside the arena throughout the night. For those who want to bring in the new year as luxuriously as possible, VIP tables for both nights are available. However, for those of us on a college budget, there are two-day general passes beginning at $120 available for purchase at mylifeeveryday.com
Also read: Hollywood Happenings: Tribute to Paul Walker
Photo courtesy of Carter McElroy, BN-press