CSU offers scholarship to middle class students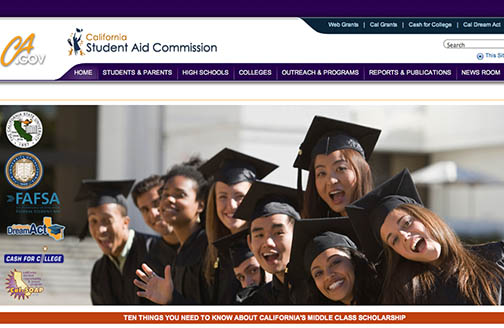 A new scholarship will allow middle-class California State University students, including San Diego State, to receive up to 40 percent off tuition and fees.
The Middle Class Scholarship Act, which the California State Legislature passed July 2013, will be available to CSU and University of California students for the 2014-15 school year, according to the California Student Aid Commission.
To qualify, students must be California residents who are undergraduates attending a CSU or UC, and their families must earn no more than $150,000.
Students can apply for the scholarship by filling out the Fee Application for Federal Student Aid, which is due March 2 for SDSU students. According to the CSA, students with family incomes up to $100,000 can receive up to 40 percent off of tuition and fees.
Students whose families earn between $100,000 and $150,000 could receive a scholarship no less than 10 percent. Scholarship decisions are based on a sliding scale, according to a press release.
According to CSU Director of Public Affairs Mike Uhlenkamp, it is difficult to tell how many CSU students the scholarship will impact.
"It's a group that doesn't usually apply for scholarships," he said. "We need to make sure funding is available, and phase it in."
At SDSU, the number of potentially eligible students is equally murky.
"There's a lot of unknown about the program," Associate Director of the Office of Financial Aid and Scholarships Chris Collins said. "There's no way of knowing at SDSU how many people will qualify."
The Middle Class Scholarship will be phased in throughout the next four years beginning Fall 2014 using General Fund revenues from Proposition 39, according to the CSA.
The first year, 14 percent of total fees of total fees will be rewarded, leading up to 40 percent of total fees being rewarded in the 2017-18 school year and going forward.
At SDSU, the financial aid office is treating February as Financial Aid Awareness Month to teach students about scholarships they are qualified for, including the Middle Class Scholarship.
"We have staff at tables around campus giving general information about financial aid," Collins said. " We're not getting a lot of questions (about the MCS) right now, but that might change."