Hollywood Happenings featuring: Kid Cudi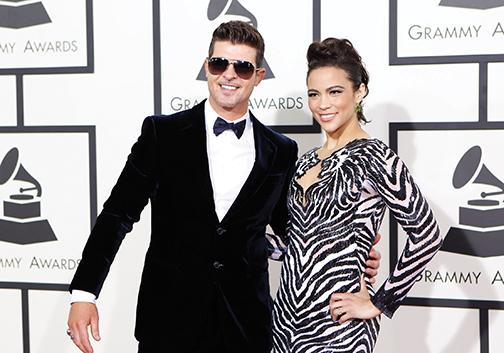 Celebrity of the Week (Bekah Haynes):
Hip-hop singer Kid Cudi surprised fans by releasing an unannounced album titled "Satellite Flight: The Journey to Mother Moon." The album was released on iTunes at midnight on Feb. 25, according to Eonline. A few hours before the surprise launch, Cudi tweeted, "Time to make the world stand still." Cudi's twitter account is his birth name, Scott Mescudi.
Although he was mever straightforward about the release, the tweet acted as a hint to fans that the artist had something up his sleeve. Cudi received an overwhelming amount of positive feedback from fans about the album and responded to them by tweeting, "Are we enjoying the ride everyone? I am! I love u all so much, I do it all for u, forever. We are one! Cud Fam!!"
Sightings (Bekah Haynes):
Lorde and Taylor Swift were seen shopping at several stores in Los Angeles this past Sunday afternoon. Although the two singers are undeniably different when it comes to style and music, Lorde shared with Capital FM radio her desire to work with Swift and possibly do a duet with the country star in the near future.
Kim Kardashian was seen in New York supporting fiance Kanye West at the last concert of his Yeezus Tour. She was spotted in the crowd along with her sister Kourtney and her mother, Kris Jenner. The day before the concert, the two lovebirds were seen hand-in-hand as they walked around the Big Apple. Their daughter North was not seen with them.
Romance (Brooke Schlyer):
It looks as if another Hollywood marriage is over.  "Blurred Lines" singer Robin Thicke and his actress wife Paula Patton are divorcing after nine years of marriage, according to Eonline. The couple released a joint statement saying, "We will always love each other and be best friends; however, we have mutually decided to separate at this time."
We just hope the two can stay best friends for the sake of the son they have together.
While Thicke and Patton's relationship might be over, it seems a new romance is in the air.  Actor Josh Brolin and his "assistant," Kathryn Boyd were caught displaying some public affection in Rome on Feb. 23, according to People magazine. Brolin was previously married to actress Diane Lane.
Trivia: Crazy celebrity arrests (Brooke Schlyer):
1.  Before he was a superhero, this actor was arrested for waking up in his neighbor's house, and to make matters worse, a child's bed. A month prior to the 1996 incident, he was arrested for a drug possession.
A. Robert Downey, Jr.  B. George Clooney  C. Christian Bale  D. Shia LeBeouf
2. This funny guy made the not-so-comedic mistake of trying to carry a loaded gun on a flight from Burbank to Phoenix. You can see he's a bad boy because he was sentenced to two years probation for the charge.
A. Eddie Murphy B. Dane Cook C. Martin Lawrence D. Robin Williams
3. It was no vacation for this actor, who comes from an acting family, when he was arrested with his wife for living in a house they didn't own in California. He was charged with breaking and entering, burglary and resisting arrest.
A. Charlie Sheen B. Randy Quaid C. Alec Baldwin  D. Ashton Kutcher
4. While this actress, who dated Ellen DeGeneres, wasn't arrested, police did have to come pick her up from a fan's house when she showed up unexpectedly and wouldn't leave. She told the cops she was God and that she was going to take everyone to heaven in a spaceship. The cops got her medical attention.
A. Portia de Rossi B. Anne Heche C. Drew Barrymore D. Melissa Etheridge
5. This actress known for her electric looks was arrested for beating up her basketball player husband, who is known to be pretty eccentric himself. Luckily, the "Baywatch" actress had all charges dropped against her.
A. Pamela Anderson  B. Kate Upton C. Khloe Kardashian D. Carmen Electra
Answers: 1. A   2. C  3.B  4.B 5. D
Also read: Hollywood Happenings: Featuring Jimmy Fallon
Photo courtesy of Wallly Skalij/Los Angelest Times/MCT