'Non-Stop' offers classic Liam Neeson thrills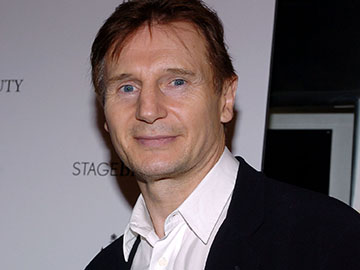 There isn't much draw to "Non-Stop" besides watching Liam Neeson fill another role as a senior citizen badass who's "too old for this s—." Spectators know exactly what they're paying for, and "Non-Stop" delivers on the promise as Neeson bullies his way through any and all obstacles stopping him from completing his "job." Whether it's being a father in "Taken" or trying to find out his identity in "Unknown," Neeson can now add "alcoholic, disgruntled Federal Air Marshal" to that list.
In what starts out as a slow, sluggish first half, "Non-Stop" has a fair amount of twists and turns for the audience, although a few are ruined by the trailers. This slopped together storyline isn't exactly looking to win any awards soon, and is promptly bailed out by an odd reliance on text conversations to move the airplane thriller on its way. At its finer moments, the film does work to build a tight atmosphere of intensity and mystery, but if I wanted to read so much at the theaters, I would have watched the subtitled version of Hayao Miyazaki's "The Wind Rises."
All of that can be forgiven, because at heart, all we care about is Neeson throwing down with the bad guys. Though "Non-Stop" may have started out slow, the tale is able to pick up the pace, even moving a bit too fast for itself, to the point where an already outrageous plot ends in an even more exorbitant fashion. Along the journey, Neeson portrays his character, Bill Marks, as a beaten, broken down man, almost unfit to be a Federal Air Marshal. And as his situation in the sky spirals out of his control, we can't help but feel the frustration with Neeson's character, all of which is broken down in the ads. But we eat it up anyway, because of Neeson's commitment to his role. He even has a more than suitable ensemble on his flight to help him out along the way, including Oscar nominees Julianne Moore, Oscar winner Lupita Nyong'o and Corey Stoll of "House of Cards" fame.
While "Non-Stop" can be laughably cliche, it doesn't fail to captivate viewers. Liam Neeson has moved away from his Oscar-nominated freedom fighter self in "Schindler's List" to solidify his status as an unconventional blockbuster hero. I walked in to "Non-Stop," expecting "Taken" on a plane, and what I got was a tense flick that had me on the edge of my seat until the very end. Walking out, I was wrong to compare "Non-Stop" to anything Neeson has done before. It has more than enough to stand on its own as a solid addition to the "Liam Neeson: tough guy" silver screen collection.
Also read: Clooney and Crew try to save culture in "The Monuments Men"
Photo courtesy of Nicolas Khayat_Abaca Press