Hollywood Happenings: Featuring Josh Duhamel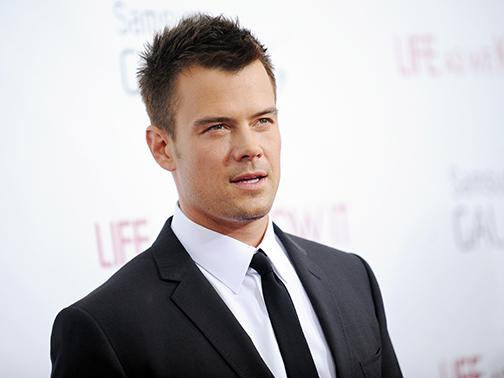 Celebrity of the Week
By: Brooke Schlyer
According to the Hollywood Reporter, actor Josh Duhamel is returning to television for the first time since the ending of the show "Las Vegas" for a new show called "Battle Creek." The show, which take's place in Battle Creek, Mich., focuses on FBI agents Milton Chamberlain, played by Duhamel, and Det. Russ Agnew, played by Dean Winters of "Law & Order: Special Victims Unit." Chamberlain and Winters, who have very different views on life, must work together to clean up the "semi-mean" streets of Battle Creek. The show was created by "Breaking Bad's" Vince Gilligan and will air on CBS.
 Sightings
By: Brooke Schlyer
Somehow Miley Cyrus seems to make headlines every week. This times it's not for dancing on Robin Thicke with a sponge finger or kissing another popstar, it's for a tattoo. Cyrus posted a picture on Instagram of her latest tattoo, which is a little unusual. According to Popsugar, Cyrus got her new ink on Friday, and it's a cat crying on her inner bottom lip. The website speculates that the cat tattoo could be inspired by the cat graphic on stage during her performance at the American Music Awards.
While Cyrus was getting her tattoo, singer Chris Brown was being arrested. Brown had been ordered by California courts to receive anger management treatment at a Malibu therapy center, but was was kicked out for breaking the center's rules, according to People. The singer, who once dated Rihanna, was taken into custody and is being held without bail in the Los Angeles County jail.
Romance
By: Bekah Haynes
Last Monday night, every eye in America was glued to a TV screen as the ABC show "The Bachelor" came to an end. Juan Pablo Galavis, also known as "the worst bachelor ever," ended the show with a shocking finale that led him to choose Nikki Ferrell as his lady. He decided not to propose, which is the typical outcome of the show, but rather just admit that he "really liked" the blonde beauty and wanted to spend more time with her. While things did get heated at "The Bachelor: After the Final Rose" live show in L.A, the couple did seem to be happy with one another and the outcome of the episode.
Also on the live show on Monday night, former contestant Andi Dorfman announced that she would take on the role of being the next bachelorette for the show that is set to premiere in May. A fan favorite from the beginning, Dorfman seems to be very sincere and genuinely excited about finding love on the show to come.
 Trivia
By: Bekah Haynes
1. What year did the very first episode of "The Bachelor" premiere?
A. 1998   B. 2002   C. 2008   D. 2010
2. Who was the first ever "Bachelor" on ABC?
A. Aaron Buerge   B. Bob Guiney   C. Andrew Firestone   D. Alex Michel
3. Which bachelor proposed to Melissa Rycroft, only to realize that he made a mistake and was actually in love with runner-up Molly Malaney, resulting in his proposal to Malaney on the "After the Final Rose" special?
A. Jason Mesnick   B. Brad Womack   C. Matt Grant   D. Jesse Palmer
4. Who chose to reject both contestants on the finale of the show of his first season, causing America to reject him the second time he appeared as "The Bachelor" in a later season?
A. Jake Pavelka   B. Brad Womack   C. Ben Flajnik   D. Andrew Baldwin
5. How many seasons have there been of "The Bachelor?"
A. 4   B. 10   C. 18   D. 22
Answers: 1. B 2. D 3. A 4. B 5. C
Also read: Hollywood Happenings: Featuring Matthew McConaughey
Photo courtesy of Mehdi Taamallah/Abacausa.com/MCT