Explore exotic lands this summer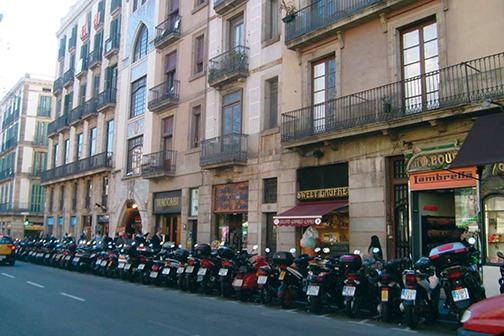 Have you always wanted to study abroad, but felt you never had the time in your schedule? This summer is your chance to go international. Take advantage of amazing opportunities to soak up some culture while earning three to six credits in a new land.
The College of Arts and Letters is offering an assortment of exciting destinations open to all students, regardless of their major. San Diego State faculty members accompany students on each of these journeys, but act quick because March 15 is the final day to submit an application.
For students with questions about any of these programs, Melissa Bolthouse from the International Programs office for the College of Arts and Letters has the answers. She wants to help make studying abroad an intrinsic part of the educational experience.
"I am proud to be a part of something that I think is one of the best parts of academia," Bolthouse said.
The website has been recently updated as "part of the drive to centralize information and make it easier for students to search" Bolthouse said.
Associate Dean of the College of Arts and Letters Eniko Csomay will be traveling with students through central Europe this summer. She has traveled abroad with students before, and loves accompanying them on their intellectual journeys.
Csomay believes that studying abroad should be an assumed part of a student's education, and fully supports CAL's programs.
The planning process for each of the programs is intensive and detailed, but it is all under control.
"There is a very coherent group here," Csomay said.
For students who feel that cost is an issue, there are many avenues of financial aid. Checking with the Office of Financial Aid and Scholarships, International Student Center or the major's department can be beneficial. Also, Associated Students has generous scholarships available for students traveling to another country to study.
The Institute of International Education's new Open Doors report ranked SDSU as 30th in the nation and 3rd in the state for the number of students studying abroad.
With such a strong program and a vast variety of destinations, every student should look into taking a step outside of their comfort zone and embracing a new culture.
A few of the locations offered this summer include:
Jamaica: Learn about "Gender in the Caribbean: Colonialism to the Present" from May 18 to May 27 at the University of the West Indies.
Cuba: Dive into Cuba's history, politics and economy May 20 to June 11 at the Centro de Estudios Martianos.
Barcelona, Spain: ¡Ole! Earn 6 units of SDSU credit, surrounded by the rich culture that Spain has to offer May 26 to June 24.
Florence, Italy: Spend your summer in the Italian sunshine, breathing in the history of the city and indulging in gelato May 30 to July 10.
Central Europe: Experience all that Eastern and Central Europe have to offer May 31 to June 26, traveling through Hungary, Austria, the Czech Republic and Transylvania.
Shanghai, China: Take in China's ancient history while learning about the culture and modern business practices of the country May 3 to June 15 in a program taught by SDSU professors and scholars from China.
Beijing, China: Another opportunity to fall in love with China is offered on the  campus of Capital Normal University June 7 to July 6.
Istanbul, Turkey: Get a taste of Turkey June 14 to June 28
at Bahcesehir University, located on the European side of the country. Students will study the economic, social and political issues that Turkey is facing today.
There is plenty of space left in all of these programs. If you feel the time crunch, similar programs will be offered throughout the 2014-2015 academic year. Be a part of SDSU's reputation as a top school for studying abroad. Be adventurous, be international.
Photo by David Hernandez, staff writer.