Creating a jungle for new live adventure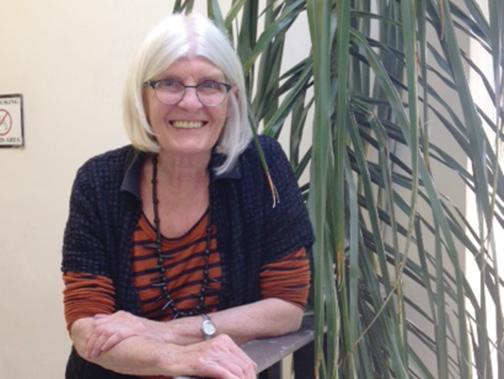 Margaret Larlham has a very culturally diverse background. Larlham was born and educated in in South Africa where she taught in the Speech and Drama Department at the University of KwaZulu-Natal in Durban, South Africa, before she ventured out to San Diego in 1986.
Since coming to San Diego State, she has worked as a director and playwright for the SDSU Theatre for Youth Season and Touring Programs. Larlham has always enjoyed directing plays derived from timeless children's literature books such as "Peter Pan & Wendy," "The Jungle Book" and "Alice in Wonderland," which she plans on directing later in the year.
"It is very important that young audiences get the opportunity to see live theater, and it is important for our actors to perform for young people because they are really the true audience who are open to everything," Larlham said.
Larlham conveys that the majority of the youth in this day and age are highly focused on technology, which has caused them to have a short attention span. Giving kids a chance to watch a live play of their favorite children's books helps break the inevitable habit of using technology as a form of entertainment. Larlham explains that this not only challenges the actors, but also gives tyoung audience members a chance to experience an illusion of another world.
"We all never outgrow our own childhood spirit. Plays like "Peter Pan & Wendy" and "Alice in Wonderland" speak universally to people," Larlham said.
"Jungle Book" coming to the Don Powell Theatre April 25-May 4 takes less of a Disney approach and stays true to the original story written by Rudyard Kipling. Being that most people only know the animated musical, this was an especially interesting project for Larlham to take on. Larlham's version of "The Jungle Book" takes a more modern approach, set in the secret corners of our very own Balboa Park.  This story is not only modernized, but it also incorporates modern struggles that we have today such as global warming and water shortages.
"It's because of the encroachment of man's power and globalization and need for commodities that sets a completely different landscape for the story," Larlham said.
Although Larlham's interpretation of "The Jungle Book" stays relatively true to the original, there are implications globalization has caused on the environment. The forest is populated by animals that had escaped the zoo at one time.
Larlham drifted from the conflict in Kipling's original story when developing the conflict for her 21st century retelling of " The Jungle Book." A possible spoiler is ahead. Khan is a tiger that is very vain and wears a coat to show his prestige in the jungle. In the show Shere wishes to be the ruler of all the other tigers and is defeated by Mowgli. Rather then being killed, Shere is stripped of the coat and consequently has to go to the zoo for punishment.
When writing this play Larlham tied in the issues being talked about on campus with the ecological issues that are present in " The Jungle Book."
"The common experience is on water. There are lectures on campus that emphasize the need for water conservation, and we incorporate that into the production," Larlham said.
In the play the animals are stuck in a drought and need to share the last few drops of water that are left. These trying circumstances force the animals to give into their violent instincts and share the scarce resources that are left.
"It's a good message about people living together and connecting to this water issue that we are focusing on here at SDSU," Larlham said.
Although this adventure does cover some serious topics, there should be plenty of action and some incredible acrobatics. Don't miss this exciting and modern version of "The Jungle Book."
Also read: Mowgli swings to Balboa Park
Photos by Brittney Pickei, staff writer